Vanessa Carlton Cancels Shows Due To Lost Pregnancy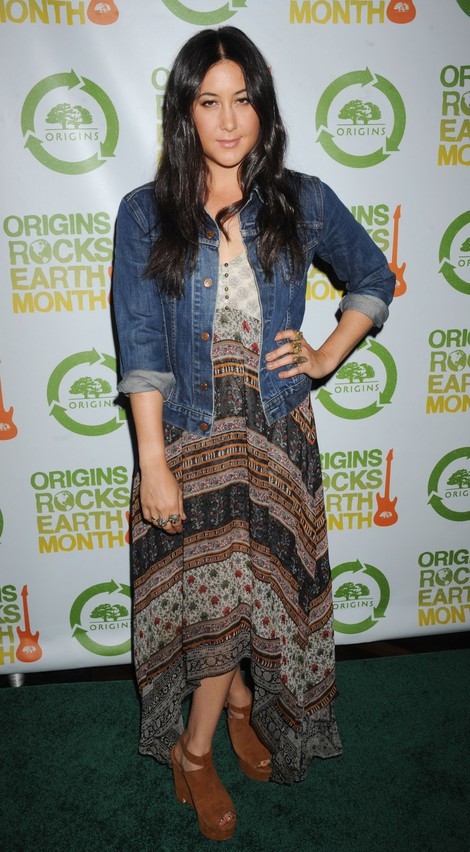 Singer Vanessa Carlton shared some sad news with fans yesterday while explaining why she had to cancel four tour dates in November.
In a lengthy post on her Facebook page, Carlton revealed she lost her pregnancy due to fallopian pregnancy.  She writes, "I announced that I was pregnant during the first week of tour. The day after our NYC show on Oct 15th, I was diagnosed with an ectopic pregnancy, or in my case it was a fallopian pregnancy (the embryo settled in my tube, which is the width of a straw.) This is not considered a viable pregnancy because the fetus cannot develop and it is a high risk situation for the mother because of the potential for tubal rupture and internal bleeding."
Instead of extensive surgery, Carlton opted for a shot and chemotherapy. However, her fallopian tube began to rupture and she suffered internal bleeding, forcing her doctor to perform surgery.
Carlton still hoped to perform in November, but she explains, "...a week to the day from my emergency surgery I started getting intense nerve pain in one of my incisions. I was all set to fly to Vancouver on Wednesday but, alas, I am not ready yet.  So, sadly, I will need to cancel the first four dates of my November tour - this includes Vancouver, Bellingham, Portland and Seattle. I need to stay close to my doctors and the hospital in case this initial pain turns into something more serious. I'm ready to get back out there mentally though and if all goes even remotely as planned I will be ready for San Francisco."