Van Halen Shoot Down European Tour Rumors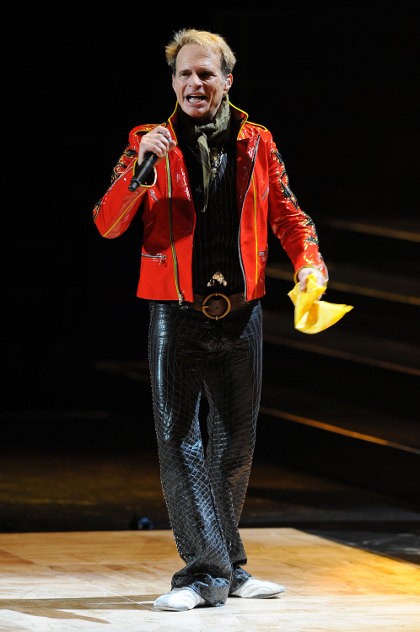 David Lee Roth is making plans to return to Britain with Van Halen for the first time since 1984 - but it appears he hasn't let his bandmates in on the deal.

The rocker claims he and the Van Halens are currently negotiating European dates for later this year - the band's first trip to the continent since 1998, when Extreme singer Gary Cherone was frontman.

Announcing the plans during an appearance on radio show Opie and Anthony, Lee Roth stated his band will play "probably 50, 60 shows" in Europe, but it seems he may have been a little premature with the tour news - the band's longtime manager Irving Azoff insists there are no European dates.

Responding to the singer's announcement and speaking on behalf of Lee Roth's bandmates Alex and Eddie Van Halen and Eddie's bassist son Wolfgang, the music mogul says, "I manage the Van Halens, and I know nothing about any European tour... Nothing's been discussed yet. Why would he say this? Hey, Dave's a talkative guy."

Azoff has, however, confirmed that Lee Roth will front the band for upcoming concerts in Australia and Japan in April and June. The band will also headline the Rock USA festival in Wisconsin on July 20th.