'Vampire Hunter' Actress Alex Lombard Launches Kickstarter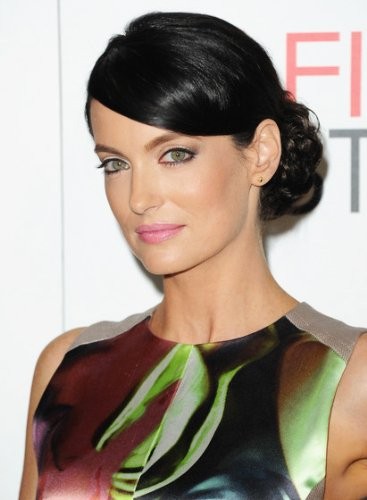 Abraham Lincoln: Vampire Hunter actress Alex Lombard - whom Starpulse readers met last June - is directing her first film, with the help of fans.
She's the co-writer, director and star of the independent flick Sophie. Rather than wait for major backing for her project, Alex has launched a Kickstarter pledge drive - the very same initiative that is funding the Veronica Mars movie - to help make her film a reality.
Here's Sophie in Alex's own words, taken from that Kickstarter page.
It's a psychological thriller inspired by The Twilight Zone. It follows Ben, a boyishly handsome businessman who is stuck in a dead end-job.  He falls madly in love with Sophie after meeting her in a park.

We follow their simple and innocent relationship as it unfolds through their shared love of comic books. There's a surprising twist at the end and we realize that things aren't at all what they seem.
The film is already starting to come together, but they need some financial support to make it across the finish line and achieve Alex's hope of getting the completed product onto the film festival circuit. She has brought on cinematographer Martin Moody and producer Jake Burke, and they have secured filming locations in Los Angeles. Now she's hoping that others passionate about film will help her achieve her dream of directing her own motion picture.
You can help Alex by visiting her Kickstarter page. The Kickstarter drive ends on April 18 at 5 PM EDT.
(c)2013 Brittany Frederick. Appears at Starpulse with permission. All rights reserved. No reproduction permitted. Visit my official website and follow me on Twitter at @tvbrittanyf.