'Vampire Diaries' Star Nina Dobrev Rocks A Sexy Red Dress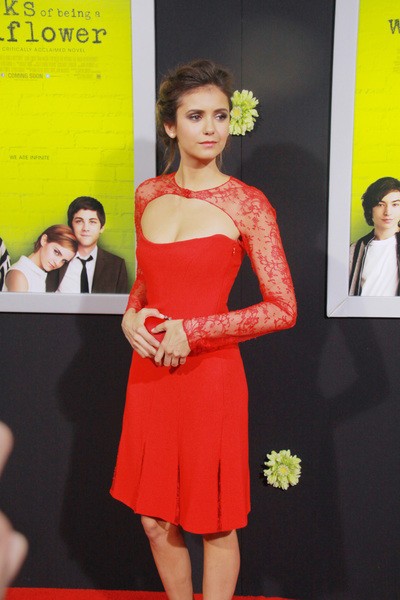 Nina Dobrev attended "The Perks of Being a Wallflower" premiere in Los Angeles on Monday, and she looked stunning in a red, partially lace cocktail dress. The actress, 23, paired the look with diamond stud earrings and strappy black sandals. She carried a red Kotur clutch.
After promoting her film in California last night, she's back to work on her CW series "The Vampire Diaries." She tweeted this morning, "6am... Back in atlanta! Planes, trains, automobiles (and a few red carpets). Quick nap and off to set!"
Her popular series returns for its fourth season on The CW on Thursday, Oct. 11. Nina is also on the cover of the October issue of Seventeen magazine, which hits newsstands today.
See more photos of Nina at the premiere...