'Vampire Diaries' Star Kayla Ewell In Sexy Maxim Photos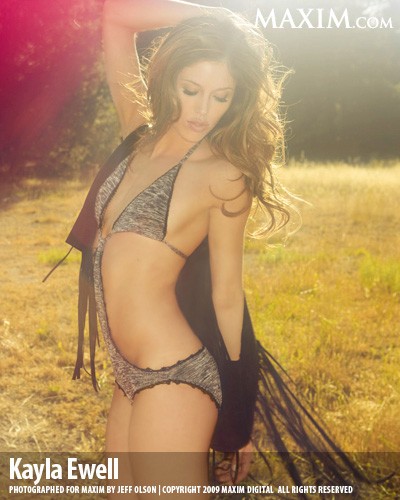 The Vampire Diaries
is the hottest thing going on right now in the world of bloodsuckers, and a cast of beauties certainly isn't hurting its ratings.
Maxim.com
recently posted some hot pictures of
Kayla Ewell
, who plays Vicki Donovan on the show. They also had a chance to ask a few questions.
Maxim.com: Why are vampires so hot right now?
Kayla Ewell: Nowadays everyone broadcasts everything about their life—I think vampires are really sexy because there's so much that you don't know about them. There's a lot of mystery.
Why do girls want to have sex with vampires?
They're always awake at night, they're seductive, and they're not needy.
But they are needy...needy for blood! Have you ever left bite marks on a boyfriend?
No comment.
Check out the rest of the interview
on Maxim.com
! And don't miss their
All-Time Naughtiest Hometown Hottie Videos
while you're there!
- Click pic for next page and more Kayla Ewell Maxim pictures -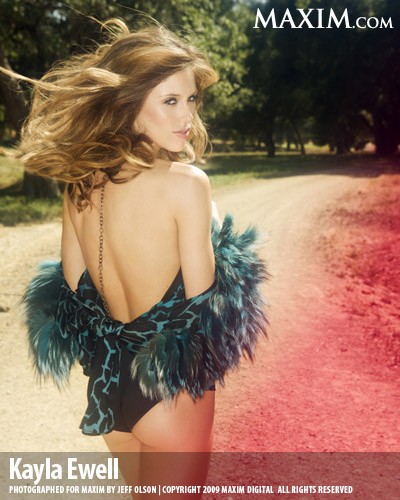 More Kayla Ewell Maxim pics - Click thumbs for full size:






Even more sexy Kayla Ewell pics in her Starpulse gallery
Story by
Casey Johnson
Starpulse.com contributing writer