'Vampire Diaries' Co-Stars Nina Dobrev & Ian Somerhalder Break Up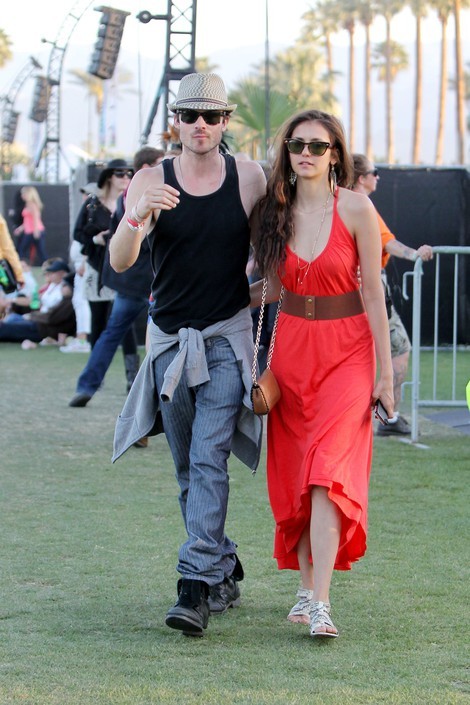 After more than three years of dating, Nina Dobrev and Ian Somerhalder have split up. The couple play Elena Gilbert and Damon Salvatore on the CW hit series "The Vampire Diaries."
An insider told Us Weekly that the pair, who went public with their relationship in 2011, are "consummate professionals" who "will continue to work together and remain best friends, which is where the relationship started."
Last year rumors surfaced that Somerhalder, 34, proposed to the actress, 24, and she turned him down. She explained to Access Hollywood at the time: "I'm really young. It's not like back in the day where you have to get married and have your children by 18.
"I'm a career woman and a young, very driven woman, and I've got a lot I have to accomplish before I settle down and have kids and do any of that."
Perhaps a 10-year age difference led to the split?
Meanwhile, Dobrev has been hanging out with her best pal Julianne Hough, who recently ended her two-year relationship with Ryan Seacrest.
And the show will go on. The CW renewed "The Vampire Diares" for a fifth season, and filming will begin later this year.