Valery Ortiz And 'Hit The Floor' Are A Hit On VH1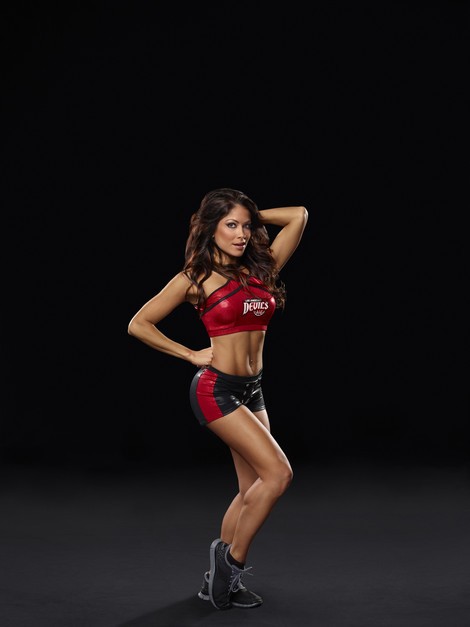 As one of VH1's only scripted shows 'Hit the Floor' has caught the attention of millions of viewers nationwide. The show follows the drama filled lives and relationships of the sassy dancers for Los Angeles' fictional basketball team, the Devils.
'Hit the Floor' star Valery Ortiz has been a fan favorite since the show first aired in May of this year. Ortiz plays the dynamic single mother, Raquel Saldana. Audiences have fallen in love with Raquel's character as she takes on single motherhood of her 4 year old son and her dancing career whilst dealing with her bullying ex who happens to manage players on the Devils. Although Raquel is one of the more troubled characters on the show, fans have fallen in love with her optimism and friendly nature.
Valery Ortiz's ability to successfully portray Raquel's character has helped exponentially with the show's success. 'Hit the Floor' has had increased viewership each week since its premiere. With an average of a 1.41 rating, 'Hit the Floor' has proved its place as the only scripted series on VH1.
"I love the dancing," says fan and fellow dancer Melissa Garin. "My team and I get together every Monday to watch 'Hit the Floor' together, we are obsessed. It really is one of the most entertaining shows right now."
The mixture of spicy choreography and scandalous drama has attracted followers to become a part of "Devils Nation." With rumors of a second season circling around, fans are crossing their fingers in hopes of more dancing drama with the Devils.
"My friends and I hope the show continues," says Garin. "There really haven't been many shows about what we do."
Valery Ortiz also played a fan-favorite on Nickelodeon's 'South of Nowhere' but it is her role of Raquel Saldana that is putting her in the spotlight today.
To see more of Ortiz and the rest of the Devils tune into 'Hit the Floor' Mondays at 9/8pm central on VH1.