Valerie Harper Talks Returning To Work And Twerking In Up Channel TV Movie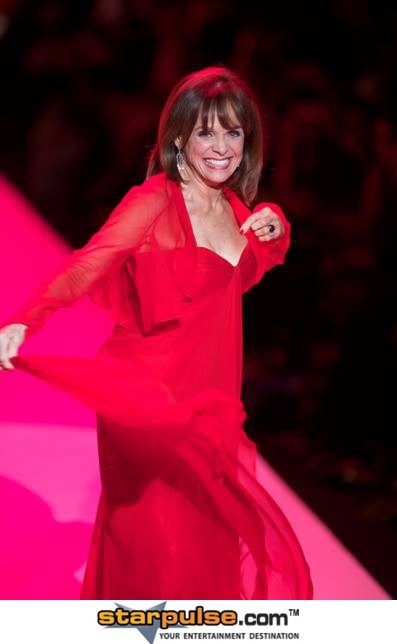 Valerie Harper appeared before the Television Critics Association on Saturday to promote her "special appearance" in the Up TV movie The Town That Came A-Courtin'. When she arrived at the hotel, people stopped the cancer survivor to share stories of how she inspired them. She told the press her health is relatively good.
"I'm feeling very good and there are so many people that have cancer that are out there suffering terribly," Harper said. "I have no side effects, very few. My brain scans keep improving. I was supposed to be dead by easter and here it is now 2014. I'm doing quite well, I'm feeling good and moving forward it looks like. Of course it's incurable and terminal but aren't we all."
The Up film calls Harper a special appearance but she's in a large portion of the trailer. She said the role was a test run to see if she could go back to work. "It was a cameo but now it looks bigger," Harper said. "They're acting like it is so I'll take it. At this age, that's what the roles you get. At 74, what are you expecting. What's her name that's twerking people? I told them, [I want] sequins, [a] brief [top] and shaking. I've got a whole lot of shaking going on. They said, 'You'll have sequins, but we'll dress you like the woman you are."
When she did return to work, she was pleased to be back in business. Harper plays the owner of a Bed and Breakfast who thinks she's found the perfect match for a Southern author (Lauren Holly). "It was great to be back in the makeup table, working on lines and learning an accent. The people I met, the actors are great. Lauren Holly, this guy [costar Cameron Bancroft], and her she [author Ronda Rich] wrote such a great book."
The subject of Harper's health kept coming up, though Bancroft added that they never discussed it on the set. In public, Harper is happy to continue promoting her message. "What I'm doing is saying don't be afraid of death. Live your life. If you're sitting in fear of death, you will miss the moment here right now."
The Town That Came A-Courtin' airs January 19 on Up.