Valerie Harper Opens Up About Her Battle With Lung Cancer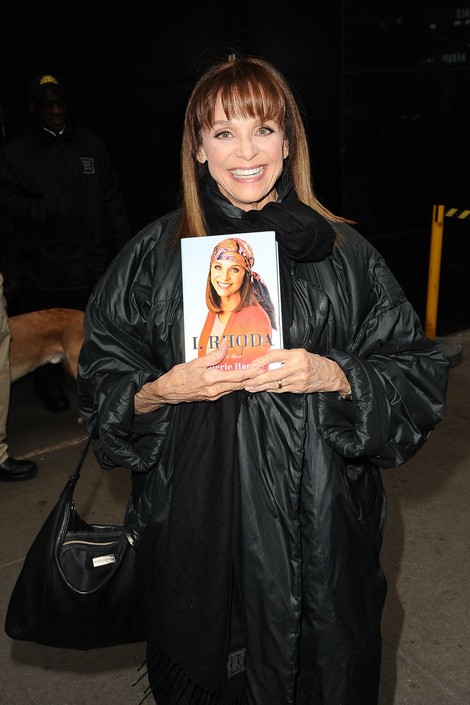 Veteran TV actress Valerie Harper has opened up about her secret battle with lung cancer in her new memoir.

The Mary Tyler Moore Show star, who played Rhoda Morgenstern on the hit series and spin-off Rhoda, reveals she was diagnosed with the disease in 2009 while preparing for her role as Tallulah Bankhead in a theatrical production of Looped.

However, she kept news of her health battle under wraps so as not to risk the success of the Broadway comedy.

Speaking about her new novel, I, Rhoda, during an appearance on Good Morning America on Monday, she says, "At that time I was playing Tallulah Bankhead, who is a veteran smoker, drinker, cocaine taker, curser, wild woman... (and) I thought this is not going to be good for comedy, if the audience is out there worrying about their Rhoda.

"(My husband) Tony and I decided to keep it quiet. And then it's great fodder for a memoir, and to tell people to get tested. Women who don't smoke have got to get tested. I was saved from chemo and radiation (treatment), and I thought this was the time to share it."

Nevertheless, the 73 year old's medical problems are far from over - she suffered another scare last week when she was hospitalized over fears of a stroke.

She adds, "The interesting thing was I had done a bunch of tours for the book, every 10 minutes you do an interview, and I had done about 12 or 15 of them in the morning, went to rehearsal and then it was as if I had Novocaine (anesthetic). I thought, 'What the heck is happening?' I went to the hospital and they couldn't find much of anything. It definitely was not a stroke, as Tony had feared. Now I'm still awaiting test results."