Valerie Harper Booted Off 'Dancing With The Stars'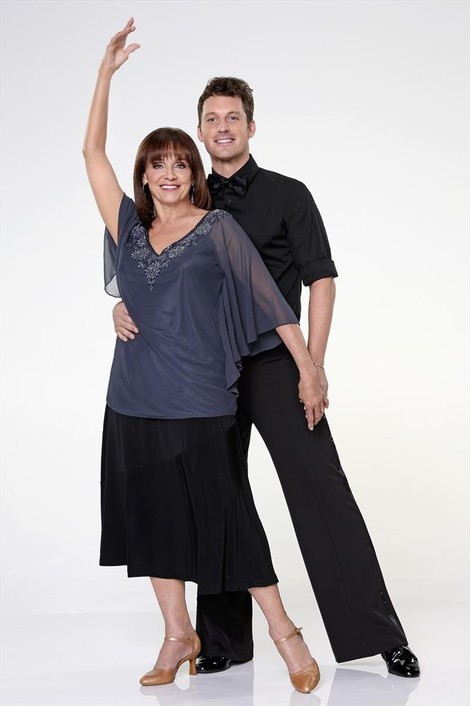 Valerie Harper is the latest celeb to be voted off "Dancing With The Stars." The former "Mary Tyler Moore Show" star, who is battling brain cancer, and her professional partner Tristan MacManus were kicked off on Monday night.
The duo performed a Viennese waltz and scored just 18 points out of 30.
Upon her exit, the actress said: "It has been absolutely wonderful, completely unique, like nothing else in the world."
Harper's husband Tony Cacciotti urged her to join the dancing competition, and she was surprised to last as long as she did.
She told "Good Morning America" on Tuesday morning: "I was so happy I didn't fall opening night and break something!"
Earlier this year she was diagnosed with terminal brain cancer and was told she had just three to six months to live.
"I am not in pain," she added. "Now when you have cancer and they say you have three months (to live) in January, and it's October, you gotta feel good about that and the drugs I'm taking... are working right now, so we'll see what goes, and everyone should live like that, one day at a time."