Valerie Bertinelli Felt Fat Shamed After Breaking Foot & Gaining Weight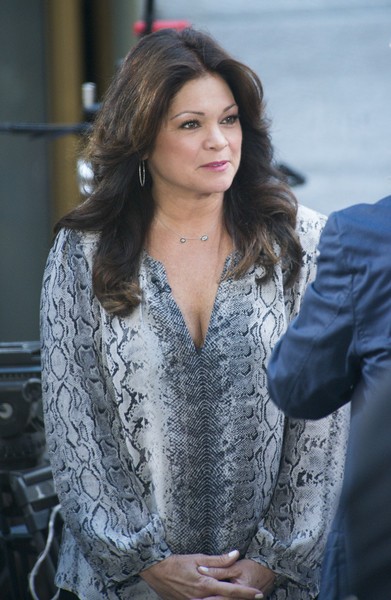 Valerie Bertinelli broke her foot earlier this year and the lack of exercise led to weight gain, effectively erasing the strides she made as a spokesmodel for Jenny Craig in 2012.
The actress, who has struggled with her weight for years, was ashamed when she saw recent photos from the set of her sitcom, "Hot in Cleveland."
She admitted on "The Talk": "Because I broke my foot three months ago and I've not been able to work out, the weight starts to creep up. Then, I started thinking, 'Why do I feel so much shame?' Because the cameras are on me? Because the paparazzi can't wait to get a picture of me looking like I've gained a few pounds. It's like, we have to take the shame out of it."
She added, "It started to panic me and panic me. And then I thought, 'Well, wait a minute. This is my body. I'm almost 54. I broke my foot, I haven't been able to move.'"
Bertinelli is working out again and refuses to starve herself to get thin. She also wants women to stop criticizing each another for their weight. "We all need to give each other a break, especially women. Let's leave each other alone," she said.