Val Kilmer To Stage Mark Twain Show At Hollywood Cemetery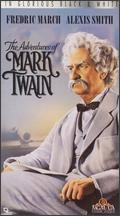 One-time Batman Val Kilmer is to portray beloved writer Mark Twain in a new one-man show at Hollywood's most famous cemetery.

The actor will stage Citizen Twain at Hollywood Forever Cemetery's Masonic Lodge for two weekends later this month.

Kilmer, who has portrayed real-life icons Jim Morrison and Doc Holliday on the big screen, will debut his cemetery show, which he also wrote, on March 23rd. He will wrap up performances on April 1st.

The production, aimed at conjuring up the legendary storyteller's spirit, will explore the life of Twain, while also incorporating song and prose.

The actor is currently researching Twain for his new movie Mark Twain and Mary Baker Eddy.