Vacationing Celebrities Beat The Winter Blues

Celebrities, of course, have the life. Vacationing at a moment's whim and being privy to some the world's hottest destination spots are what dreams are made of. Here are some current favorite celebrity hot spots. Share with us your dream winter blues destination!
1. MEXICO
The blazing sun of Mexico, Cabo San Lucas in particular, is the number-one preferred celebrity hotspot. Many stars flock south of the border to combat winter holiday blues. Vacationers include
Leonardo DiCaprio
,
Jessica Simpson
,
Ashley Tisdale
,
Jessica Alba
and Cash Warren,
Rihanna
and Matt Kemp,
George Clooney
,
Cindy Crawford
,
Lindsay Lohan
, and
Jennifer Aniston
.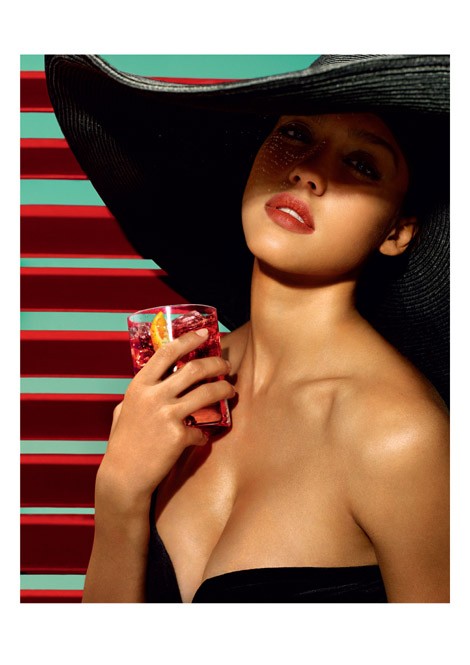 Image © Campari
2. ST. BARTS
A traditional favorite among traveling celebs is the French Caribbean getaway also known as St. Barthelemy. Beautiful beaches, villas, and superb cuisine have made it a "must-see" destination for the rich and famous. Celebrity vacationers:
Kristin Davis
,
Avril Lavigne
,
Gavin Rossdale
and
Gwen Stefani
, Marc Jacobs,
Lindsay Lohan
,
Jason Statham
,
Orlando Bloom
and
Miranda Kerr
, and
Jon Bon Jovi
.
3. MIAMI
We are not sure if
Miami Vice
is responsible for this trend, but the many sunny beaches of Miami are quite the popular celebrity attraction during this time of year. Celebrity Vacationers:
Vanessa Minnillo
and
Nick Lachey
,
Kelly Osbourne
,
Christina Ricci
,
Britney Spears
,
Kellan Lutz
,
Annalynne McCord
,
Lady Gaga
, Orlando Bloom and Miranda Kerr,
Tom Felton
,
Hayden Panettiere
,
Nick Lachey
,
Ice T
and Coco.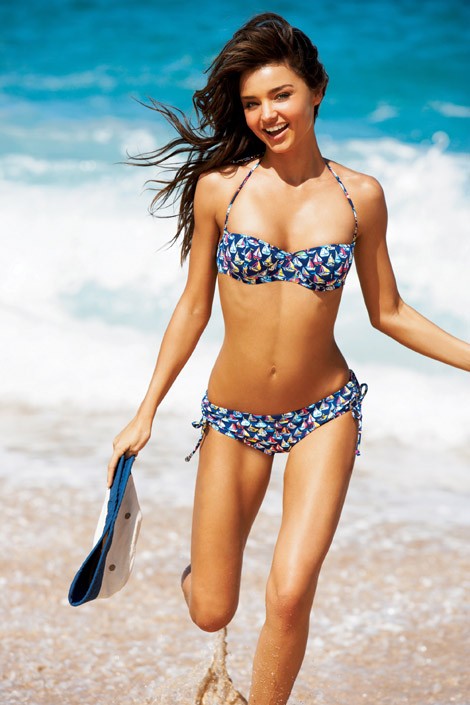 Image © Victoria's Secret
4. HAWAII
The beauteous pacific island of Hawaii has been favored by a number of politicians as the locale to go to, and become normal vacationing civilians. Celebrity Vacationers:
Sarah Palin
,
Barack
and
Michelle Obama
,
Rush Limbaugh
,
Bill
and
Hillary Clinton
.
5. COLORADO
Hitting the snowy slopes in the mountain ski area of Aspen has become a traditional winter favorite this time of year for a loyal number of celebrities. Celebrity Vacationers:
Kate Hudson
,
Goldie Hawn
,
LeAnn Rimes
and
Eddie Cibrian
,
Seal
and
Heidi Klum
,
Mariah Carey
and
Nick Cannon
.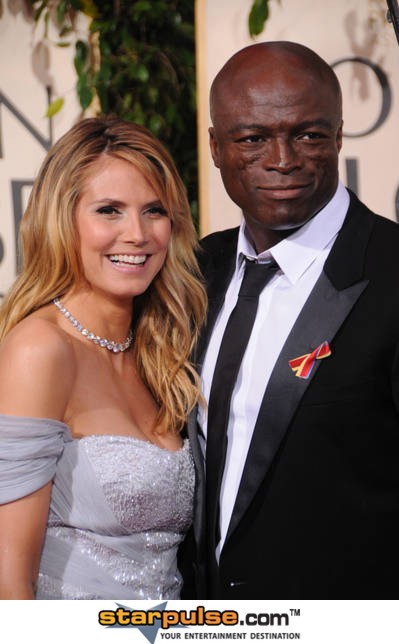 Image © PR Photos
6. BARBADOS
The tropical sands of Barbados serve as a perfect celebrity refuge in the West Indies, especially for native entertainer
Rihanna
, who can be commonly seen frolicking on the beache during winter months. Celebrity Vacationers: Rihanna,
Jude Law
,
Sienna Miller
, and
Gerard Butler
.
7. THAILAND
It turns out the most exotic celebrity vacationing magnet is the South Asian country Thailand. The country's rich historical culture makes it a spirited adventure. Celebrity Vacationers:
Katy Perry
and
Russell Brand
,
Kate Moss
, and
Naomi Campbell
.
8. India
The architectural beauty found in India, especially the Taj Mahal which was built in the 1600s, makes it a celebrity draw. Celebrity Vacationers: Russell Brand and Katy Perry.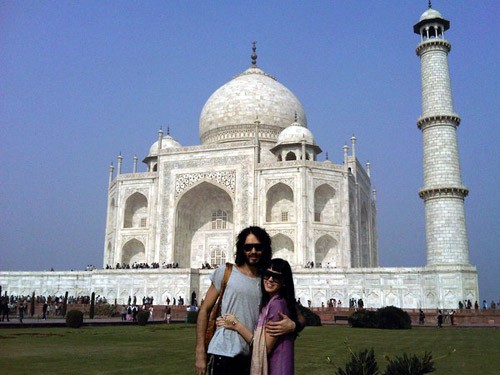 Image © Twitter
9. Turks & Caicos
The breathtaking views of picturesque towns, warm beaches, and alabaster sands of the British West Indian islands of Turks and Caicos are low key but still an attractive celebrity getaway. Celebrity Vacationers:
Beyonce
and
Jay-Z
,
Christie Brinkley
,
Zachary Levi
.
10. Disneyland
Where do kid celebrities go? Where every other kid goes - Disneyland. The theme park has been a children's attraction for the past 55 years but is also intended for those who are young at heart. Celebrity Vacationers:
Justin Bieber
,
Travis Barker
,
Jennifer Lopez
and
Marc Anthony
, and
Susan Boyle
.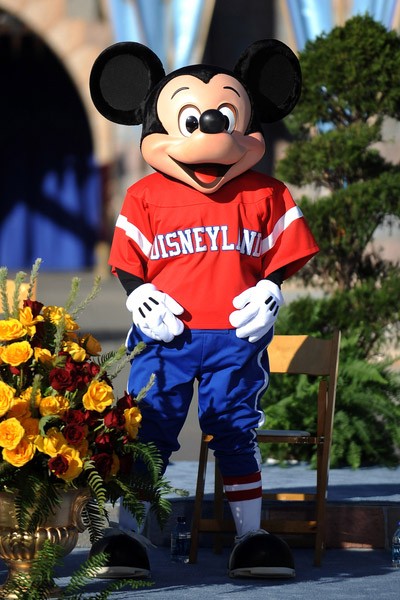 Image © PR Photos
Story by
Claudine Paul
Starpulse contributing writer