Vacation Like A Celebrity At Unique Accomodations Around The World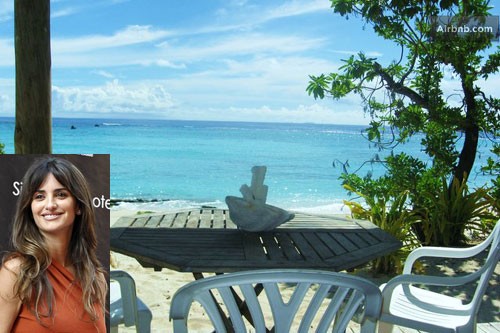 Whether you long for a private paradise – such as renting an entire Fijian island, Penelope Cruz style - or your tastes better reflect those of George Clooney's and you prefer you own Italian villa - Airbnb boasts a bunch of unique listings that allow travelers to live the celebrity lifestyle without having a celebrity-sized bank account.  

With Awards Season right around the corner, check out some of the accommodations suited for an A-lister from Airbnb, the trusted community marketplace for people to discover, book, and list unique accommodations around the world:

Private Island in Fiji – Hollywood celebrities Tom Cruise and Katie Holmes, Nicole Kidman, Keith Richards, and Penelope Cruz have been known to rent out the entire Fijian island of The Wakaya Club to escape the prying eyes of the paparazzi.  Those also yearning for an exclusive, private travel experience can rent out the entire Fijian island of Nanuku Levu, complete with a private Chef and a local guide, for starting rates of $350 per night.