Va Va Voom! Sofia Vergara Stuns In White Lace At Tribeca Film Festival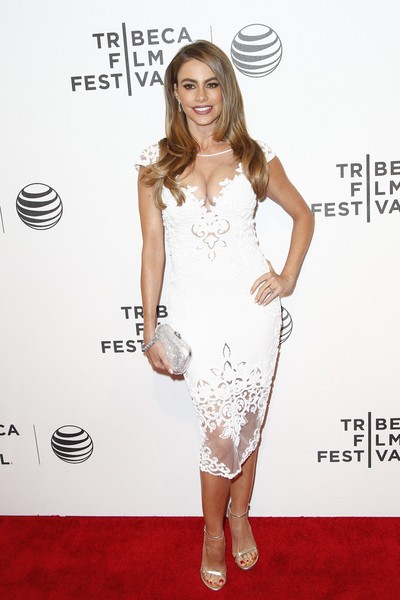 Sofia Vergara attended the "Chef" premiere at the Tribeca Film Festival on Tuesday and showed off her incredible curves in a white lace dress.
The actresss joked in the May issue of Women's Health magazine: "I'll tell you something. I've always been known for my boobs, but it pisses me off, because I do also have a great ass!"
In "Chef," Carl Casper (Jon Favreau) quits his job at a trendy Los Angeles restaurant and with the help of his ex-wife Inez (Vergara), he purchases a food truck to re-establish his career. The film opens in theaters May 9.
Vergara currently stars in "Fading Gigolo," about two friends in need of money who go into the world's oldest profession. Vergara's character was inspired by writer/director John Turturro's busty spectacles designer.
Turturro told WENN, "Sofia's character is inspired by my friend Salima and she designed my glasses. She is very well endowed and she has sold me many glasses over the years by thrusting herself in front of me: 'John what do you think of these glasses?'"