Va Va Voom! Sofia Milo Shows Off Her Curves At 'Faster' Premiere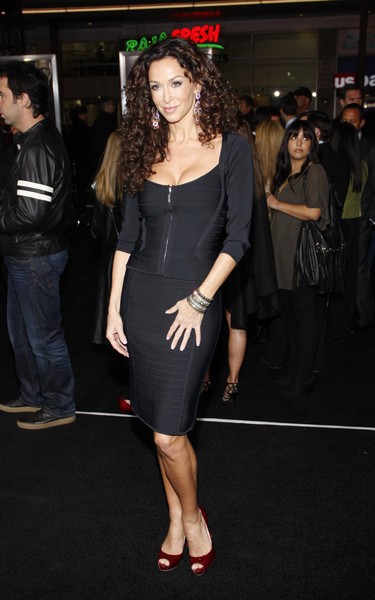 Sofia Milos attended the "Faster" Los Angeles premiere looking sexy in a tight fitting black dress. What do you think?
An ex-convict seeks revenge for his brother's death in "Faster," an action-packed revenge thriller starring Dwayne "The Rock" Johnson.

Ten years ago, Driver (Johnson) was part of a bank heist gone horribly awry. In the chaos of the botched robbery, his brother wound up dead. Now Driver is a free man, and he's determined to punish the men who killed his brother. But settling the score won't be easy, because despite being just a few days shy of retirement, a veteran cop (Billy Bob Thornton) isn't about to let a massacre take place on his watch, and a hotshot hitman (Oliver Jackson-Cohen) has Driver locked in his sights.

Unfortunately for Driver, the closer he gets to his targets, the more he puts himself at risk. Later, just as Driver starts to think he's gotten everyone on his list, he discovers that one name seems to be missing.
See more photos of Sofia here!