Va Va Voom! Christina Aguilera Poses Beachside In A Bra, Tight Skirt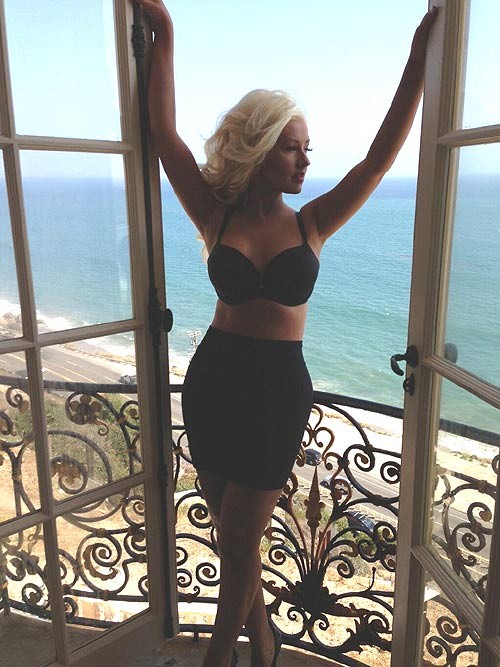 Christina Aguilera has definitely still got it. She posted a photo of herself on the set of Alejandro Fernandez's "Hoy Tengo Ganas de Ti" music video on Wednesday, and she looked hot!
The singer tweeted: "On set shooting music video with @Alexoficial for #HoyTengoGanasDeTi" and included a photo of herself in front of an open window with a gorgeous beach behind her.
We can't say which is more beautiful - the view or Christina's curvy figure!
"Hoy Tengo Ganas de Ti" is the theme song for the popular Spanish soap opera "La Tempestad."
The songstress is reportedly returning to "The Voice" next fall after signing a new deal for $12.5 million contract. She took one season off for a tour and to promote her latest album "Lotus."
She was also recently included on TIME's 100 Most Influential People list.