V Factory Cracks The Top 40 With 'Love Struck'

Check out "Love Struck" - the debut single from red-hot up-and-coming pop vocal group
V Factory
! The group recently cracked the Top 40 at Pop radio, coming in at No. 38, and the song was recently featured on FOX's All Access radio program in a segment called "You Gotta Hear This."
The lead single from V Factory's upcoming self-titled debut album, "Love Struck" has been climbing the radio charts, airing for the first time on Radio Disney and cruising straight to Top 40 radio stations nationwide.
After impacting more than 45 pop radio stations in a month, "Love Struck" has already sold 41K digital tracks and was downloaded 150,000 times after being featured as a free "Discover and Download" on iTunes during the week of March 24th. V Factory was recently crowned "Artist to Watch" on all Clear Channel pop station websites. The group recently shot a video for the track in Los Angeles and is currently on a radio station concert tour performing "Love Struck" Live.
"Love Struck":


V Factory's Asher Book, got his big break as a singer at a very young age. Asher got hired from an open casting call for a principle role in the Broadway theatrical production of Disney's
Beauty and the Beast
. He traveled nationally with the show for more than two years. His other credits include the ABC Family original movie
Pop Rocks
, Nickelodeon's
Zoey 101
, and the feature film
Come Away Home
. Asher will appear as Marco in the reinvention of the 1980 Oscar-winning motion picture
Fame
, which hits theaters in September 2009. Jared Murillo, is known to legions of young fans for his appearances as a featured dancer in
High School Musical
, its nationwide tour, and HSM II. A trained competitive Latin Ballroom and West Coast Swing dancer, Jared is a former World and United States Champion, and was once ranked the No. 1 male ballroom dancer under 20 in the U.S. Bitten with the performing bug at age six, Wesley Quinn embarked on 11 years of intense technical dance training, followed by voice lessons. Nick Teti, got his start doing musical theater in high school then taught himself to dance while in college. He has also performed on the Fox hit show
So You Think You Can Dance
with his former dance crew Quest. Inspired to pursue entertaining after seeing a production of
Peter Pan
at age five, Nathaniel Flatt, got his start acting in local plays and eventually found his way into musical theater. Not long after moving to L.A., he landed a major campaign with Target, as well as numerous print ads, music videos, and commercials for Sony, Heinz, and The Disney Channel.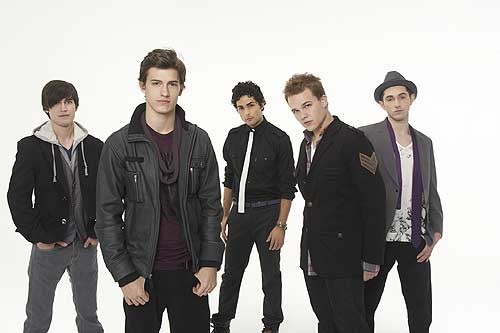 MySpace Page