Usher's Ex-Wife Tameka Foster Admits She Spit On The Singer's Girlfriend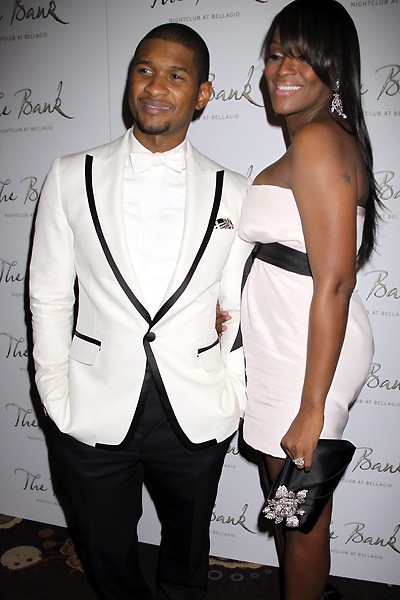 All's fair in love and war unless bodily fluids are involved. Usher's ex-wife Tameka Foster has confessed she spit on the singer's girlfriend and chucked food at his car during a fight at her home.
The former couple has been embroiled in a serious custody battle, and the stylist admits Usher wasn't exaggerating some of the problems they had.
When Usher showed up to Tameka's house with his new-girlfriend Grace Miguel, she lost her cool and threw food at his car.
Tameka told Entertainment Tonight, "It was not one of my more proud moments. I'm prone to human frailty. It was a one-time incident. I was angry."
Meanwhile, Usher was granted primary custody of the former couple's two sons, Usher, four, and three-year-old Naviyd, earlier this month after a bitter court battle. Earlier this summer, Tameka's son Kile Glover was killed in a jet ski accident.
Usher and Tameka divorced in 2009 after two years of marriage.