Usher Retains Custody Of Kids After Near-Drowning incident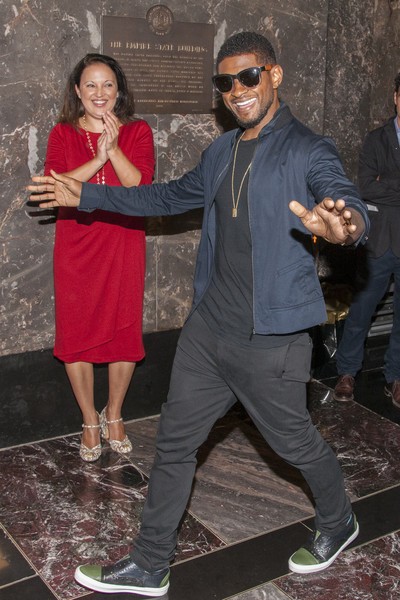 Usher's ex-wife Tameka Foster had hoped to regain primary custody of the couple's two children after their oldest son, Usher Raymond V, nearly drowned in the singer's pool Monday afternoon.

The five-year-old's hand was caught in the pool's drain when he dove after a toy that had sunk to the bottom, trapping him underwater until he was freed by nearby workers. Usher V was under the care of his aunt, Rena Oden, when the incident happened, prompting Foster to challenge the singer for custody of their two kids.

Foster alleged that letting Oden care for the kids was irresponsible and attempted to show that the singer is unattentive as a father and failed to provide an adequate caretaker for the boys.

"I'm just thankful that my son is alive... I think she (Rena) is a nice person but a nanny? No," Foster told Judge John J. Goger before breaking down and openly worrying whether or not the child, currently hospitalized an in intensive care, would be affected by permanent brain or heart damage because of the accident.

The judge sided with Usher after the singer convinced him that the incident could have happened to anyone; but he also warned Usher to keep his ex-wife "informed about your whereabouts and who is taking care of the kids."

Following the hearing, the singer hugged his ex-wife and whispered, "I'm sorry," a number of times.
The singer took to his Facebook account on Thursday to thank the two men that rescued his boy.

I am blessed and fortunate to say that my son Usher V is doing well and is recovering," he wrote. "I am overwhelmed by the outpouring of prayers, love and support for my family's well-being. I would like to thank my Aunt Rena as well as the doctors and nurses who are working with us around the clock. I would especially like to thank the two men who saved my son's life, Eugene Stachurski and Ben Crews. They are true heroes and I am deeply grateful to them. - URIV."