USA's 'Necessary Roughness' Addresses Gay Players in the NFL for 'Characters Unite Month'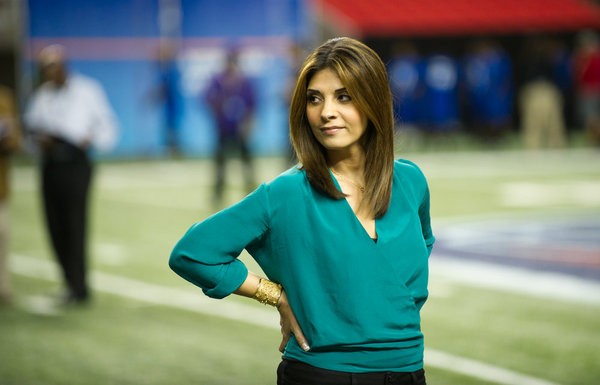 USA's Necessary Roughness is tackling the hot-button issue of gay players in the NFL as part of the network's "Characters Unite Month."
Tonight's episode, "Regret Me Not," begins a two-part storyline in which one of the members of the fictional New York Hawks football team comes out. During the installment, quarterback Rex Evans reveals to Dr. Dani Santino (series star Callie Thorne) that he is gay. In next week's second-season finale, Evans makes the decision to reveal his homosexuality publicly.
The arc is part of the network's "Characters Unite" initiative, which aims to fight hate and discrimination, aa well as encourage open dialogue about sensitive issues including homophobia. The Suits episode "He's Back", which addressed gender discrimination and sexual harassment issues, was also part of the program.
Homosexuality in sports has long been an issue, particularly in the National Football League. San Francisco 49ers cornerback Chris Culliver made headlines in January after his comments at Super Bowl Media Day. "I don't do the gay guys, man. I don't do that," Culliver told comedian Artie Lange during an interview. "Ain't got no gay people on the team. They gotta get up outta here if they do."
Culliver apologized the next day and subsequently agreed to participate in sensitivity training, as well as do volunteer work with The Trevor Project, an organization which helps at-risk homosexual youth.
At the end of each Necessary Roughness episode, USA will air PSA's directing viewers to the "Characters Unite" website for more information and resources.
Earlier this month, the network aired its second annual NFL Characters Unite special, featuring several NFL players who have overcome issues of hate and discrimination. Fans can watch PSA's recorded by Jameel McClain, Justin Tuck, and Larry Fitzgerald by clicking here.
For more information on "Characters Unite," you can visit the program's official website. Necessary Roughness airs tonight at 10 PM ET/PT on USA. You can view a promotional spot for tonight's episode below.
For more from Brittany Frederick, visit my official website and follow me on Twitter (@tvbrittanyf).
(c)2013 Brittany Frederick. Appears at Starpulse with permission. All rights reserved. No reproduction permitted.