Updates on 'The Voice's' Karla Davis, Jermaine Paul, Jamar Rogers and More
Want to know where The Voice artists are now? This week, we have updates from Karla Davis, season 2 champ Jermaine Paul, Jamar Rogers and more.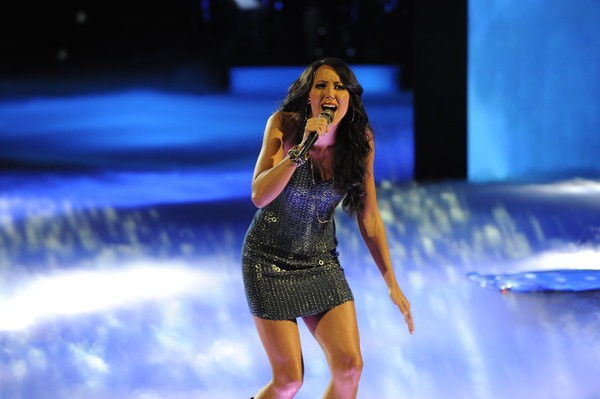 Courtesy of Big Red Chairs: Karla Davis, who represented Team Adam on season 2 of The Voice, has released her first post-show album, entitled 360. The eleven tracks include lead single "Unbroken," which was on iTunes in March, but not any of the covers she performed on the show. The album is currently available via Karla's official website, KarlaDavisMusic.com.
Season 2 winner Jermaine Paul has released his first single since the end of the show, but it is not original work. It's a cover of the Bob Carlisle song "Butterfly Kisses." That is currently available on iTunes; no set date yet for when Jermaine will have a full album out.
Team Cee Lo alumni Jamar Rogers and Vicci Martinez are getting ready to embark on a West Coast tour together. That includes a stop at The Viper Room in Los Angeles on June 19, which will be the day that both Vicci's full-length self-titled album and Jamar's new single will be released to the public. You can check tour dates at JamarsFam.com.
You can also check out a new video from Nathan Parrett:
For more information on the above and more, including a full review of 360 and updates on Charlotte Sometimes and Pip, you can read the full blog at BigRedChairs.com.
For more from Brittany Frederick, visit my Starpulse writer page and follow me on Twitter (@tvbrittanyf).
(c)2012 Brittany Frederick/Big Red Chairs. Appears at Starpulse with permission. All rights reserved. No reproduction permitted.