UPDATE: Paul Simon Arrested In New Canaan, Connecticut On Charges Of Disorderly Conduct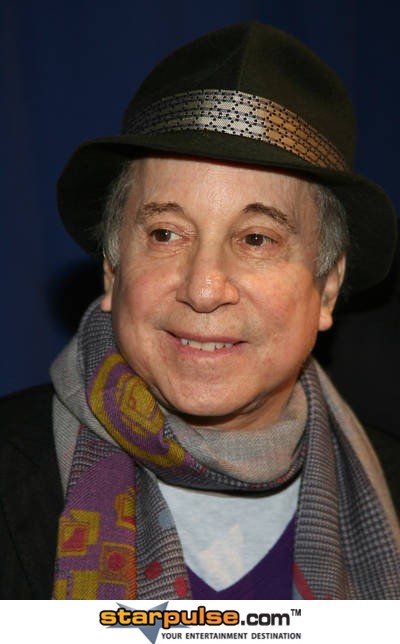 Paul Simon, half of American Folk Rock duo 'Simon and Garfunkel' has been arrested today in New Canaan, Connecticut on a charge of domestic violence, along with his wife, Edie Brickell. Details are few but, but we know both Simon and Brickell were taken in for some sort of domestic disturbance Saturday, April 26th, and the New Canaan Police department will be releasing a statement about the matter today at 11:30 AM ET. 
Simon's music company declined to comment on the matter.
While Paul Simon's fame is attributed mostly to his success alongside his creative partner Art Garfunkel, he's also had a fairly successful career as a solo artist. His wife, Edie, had a large burst of popularity when her one-hit-wonder 'What I Am' flew to the top of the VH1 Charts. Edie was a member of the band the 'New Bohemians.'
We will keep you updated as soon as we know more, as a public release of the circumstances surrounding the arrest are due to be released early this afternoon.
Simon is 72, and Edie is 48.
Update 1: (11:29 AM) New Canaan PD has officially stated that there will be no press conference, and will instead release a written statement detailing the circumstances of the arrest this afternoon.
Update 2: (11:57 AM) Via NBC CT: Police responded at 8:20PM Saturday to a call about a 'family dispute' - arriving on scene and gathering evidence to indicate that there had indeed been some manner of domestic misconduct. The police arrested both Edie and Paul, on charges of disorderly conduct. The two were arrested, but not taken into police custody.
There is an arraignment scheduled for later today at the Norwalk Superior Court.  
Update 3: (12:19 PM) Via ABC News: Upon arriving on scene police reported that there were signs of physical violence, which is why this was initially reported by many media outlets, including Starpulse, as a case in domestic violence. Further exploration into this case has proved that the charges were in fact, disorderly conduct, NOT domestic abuse.