Upcoming Star To Watch: Gina Carano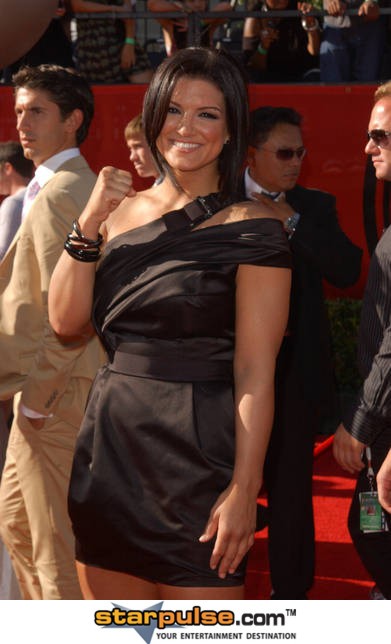 Fans of mixed martial arts and those who watched the return of American Gladiators know who Gina Carano is. She holds a 7-1 record in the ring and starred as "Crush" in the short-lived remake of the athletic game show. Now, she's ready to make an impact in Hollywood when she stars in Haywire.
Gina Carano stars as a secret agent double-crossed - isn't that always the case? She needs to protect her family while dealing with her former partners. The movie has a grand ensemble cast: Michael Douglas, Michael Fassbender, Ewan McGregor, Bill Paxton, and Channing Tatum.
Gina was #16 on Maxim's Hot 100 in 2009 and featured on the cover on ESPN the Magazine's Body issue in the same year. We think Gina could make another splash with Haywire, which is due in theaters January 2011.