Upcoming 'Hunger Games' Star Wes Bentley Opens Up About Drug Past

Actor Wes Bentley lost the will to live at the lowest point of his eight-year drug hell.
 
The actor shot to fame at the age of 20 after the 1999 release of the Oscar-winning "American Beauty," but Bentley struggled to deal with the spotlight and fell into a downward spiral of alcohol and drugs.
 
He became hooked on ecstasy, cocaine and heroin and turned his back on his career as his substance abuse worsened, and Bentley admits he became so depressed, he had all but given up on life.
 
He tells People magazine, "There was a point where I had written off survival. I was so numb, I was OK with it. I thought, 'This is what I am going to be - dead'.
 
"I wasn't able to handle fame. I blew it up bigger than it was, and it just transformed itself into fear; I let the fear take over... My behavior became not really like me. My morals had changed. I could feel (myself) being suffocated by this party monster."
 
Bentley's troubles mounted when his best friend, "Brokeback Mountain" star Heath Ledger, died from a prescription drug overdose in 2008.
 
He says, "Him dying and leaving (his daughter) Matilda had a huge impact on me then... It was a wake-up call that I didn't answer."
 
The actor subsequently turned to professionals to help him get clean and Bentley, who now has a baby son, Charles, with producer wife Jacqui, is thankful to have received a second chance at happiness: "I know what it (drug addiction) looks like, and I don't want to go back. The guy dedicated to sobriety, who has this family and this life - that's more me than being an addict and an alcoholic."
 
Bentley's career is also back on track - the 32 year old recently joined the cast of the highly-anticipated movie adapatation of "The Hunger Games."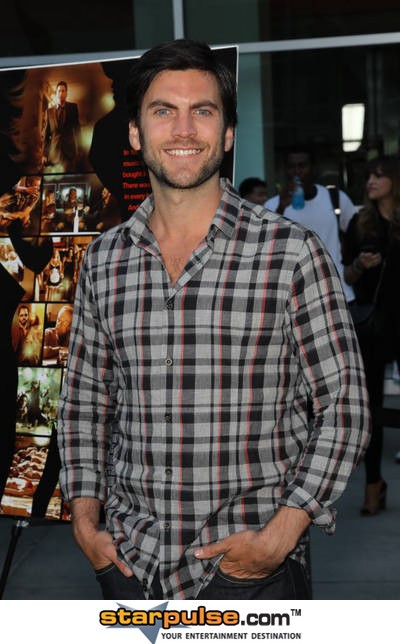 Related News:
• Donald Sutherland Cast As President Snow In 'The Hunger Games'
• Lenny Kravitz Joins 'The Hunger Games'
• First Look: Jennifer Lawrence As Katniss In 'The Hunger Games'
• Dennis Quaid & Meg Ryan's Son Lands 'Hunger Games' Role