Unseen Beatles 'Yellow Submarine' Photos To Go Under The Hammer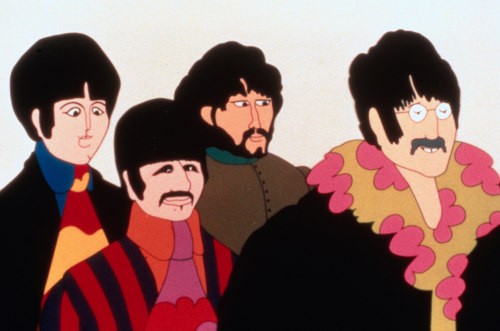 Rare pictures of The Beatles posing with their cartoon counterparts from the film Yellow Submarine are to be sold at auction later this month.

The photos show the Fab Four during a visit to the London studio where the 1968 movie was made, and the musicians are seen meeting life-sized cut-outs of their animated selves.

The collection of more than 150 transparencies is expected to fetch as much as $60,000 when it goes on sale at Omega Auctions in Stockport, England on Friday.

The pictures are believed to have been taken between 1967 and 1968 by photographer Stephen Archetti.