Unretouched Images Of Lady Gaga's Versace Photoshoot Leak Online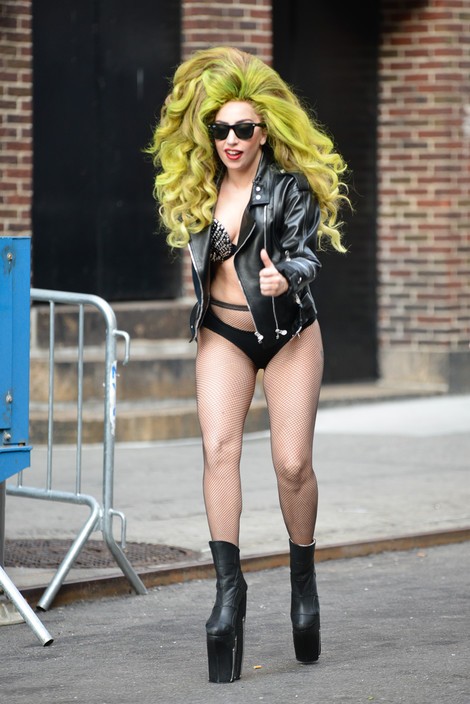 Several unretouched images of Lady Gaga without make-up have emerged online. The images were from her Versace fashion shoot and feature the singer pre-airbrushing.
She posed for the photo spread to promote an accessories collection, and the leaked photos, posted on Gaga Fresh Online, depict the pop star with pasty skin and dark under-eye circles. Her legs are also bruised.
The before and after images show a stark contrast - her skin glows and looks much healthier in the ad-ready images. Her blonde wig also looks more silky.
Earlier this month, Gaga admitted she uses facelift tape every day to pull the skin around her cheekbones and neck tight.
"When I have my wig cap on and I'm taping my face, it's a sort of meditation for me. Every day, it starts the same way. It's like a mantra," she told the Daily Mirror.