Universal Studios Announces 'Wizarding World Of Harry Potter' Diagon Alley Expansion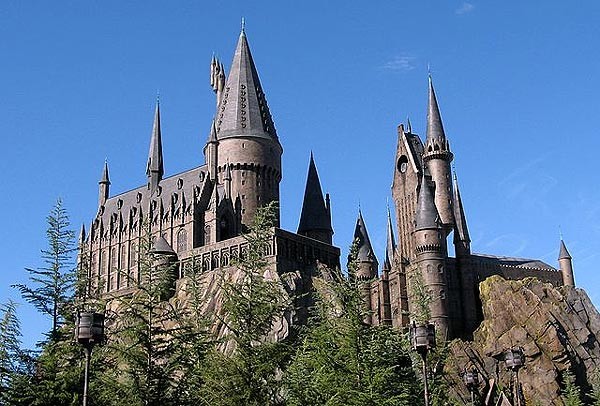 Universal Studios announced the expansion of the Harry Potter section of its Orlando, Florida, theme park on Wednesday.

The popular Wizarding World of Harry Potter will be expanded to include a section based on the book and film series' Diagon Alley, which will inclued a new ride, restaurant and shops.

The new section won't be a part of Universal's Islands of Adventure theme park -- which is home to The Wizarding World of Harry Potter -- but will be featured in the adjacent Universal Studios Florida in the place of the old Jaws ride, which closed in January 2012. The attraction will feature the Hogwarts Express train, which will take guests between the two parks.

"[Harry Potter] started his journey in London, going to Diagon Alley to get his wand, and going on the Hogwarts Express, going to Gringotts Bank to get the money from his parents," Universal Creative senior vice president Thierry Coup told Fox News. "That was such a huge part of the stories and we had to bring it to life."

The new attraction will follow the Potter story closely -- fans will have to find their own way into the new section, which will be hidden in what looks like a London street scene.

The most promising part, of course, is the new ride that will be featured -- based on Harry's trip to the vault beneath the goblin-owned Gringotts Bank.

"I think when Stuart Craig designed the visuals for the first film in the Gringotts Bank, the journey that Harry took going down to the vault, he knew that one day this was going to be a great attraction," Coup says.

Potter creator J.K. Rowling also gave her blessing to the new project.

"I'm so pleased that The Wizarding World of Harry Potter has proved so popular to date, and I'm sure that the attention to detail in creating the new Diagon Alley area will make this an even better experience," she said in a statement.

Fans will have to wait though -- no target date has been set for the opening of the new attraction yet.