Unimaginable Strength, Unbelievable Speed & Uncomfortable Spandex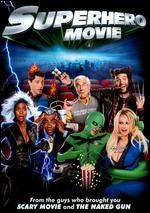 Stripping the spandex trade down to its skivvies,
Superhero Movie
exposes the hilarity of the comic book genre when an Extended Version of the film arrives on DVD on July 8th from Genius Products and The Weinstein Company.
Following the uproarious misadventures of a high school student after he's been bitten by a mutated dragonfly,
Superhero Movie
spoofs, satirizes and skewers the conventions of fanboy cinema, taking time along the way to poke fun at some of the juggernauts of the genre - from the
X-Men
and
Batman
to
Spider-Man
and the
Fantastic Four
.
Masters of comedy Craig Mazin,
David Zucker
and Robert K. Weiss - whose collected credits include
Airplane!
,
The Naked Gun
films,
Scary Movie 3
and
4
,
Tommy Boy
and more - marshal an all-star cast that includes
Drake Bell
("
Drake & Josh
"),
Tracy Morgan
("
30 Rock
"),
Leslie Nielsen
(
The Naked Gun
),
Jeffrey Tambor
("
Arrested Development
"),
Christopher MacDonald
(
Happy Gilmore
),
Keith David
(
There's Something About Mary
),
Pamela Anderson
("
Baywatch
"),
Brent Spiner
("
Star Trek: The Next Generation
") and
Marion Ross
("
Happy Days
"). Available in an extended version or the original theatrical version, the
Superhero Movie
DVD will feature an alternate ending, deleted scenes and more!
After being bitten by a genetically altered dragonfly and gaining superhero abilities, high school student Rick Riker uses his incredible strength and armored skin to become the masked crime fighter known as "The Dragonfly." Standing in the way of the good-doer is the villainous Lou Landers, a.k.a "The Hourglass" who holds the power to steal a person's life force. With unimaginable strength, unbelievable speed and deeply uncomfortable tights, "Dragonfly" attempts to stop the sands of "The Hourglass" and save the world.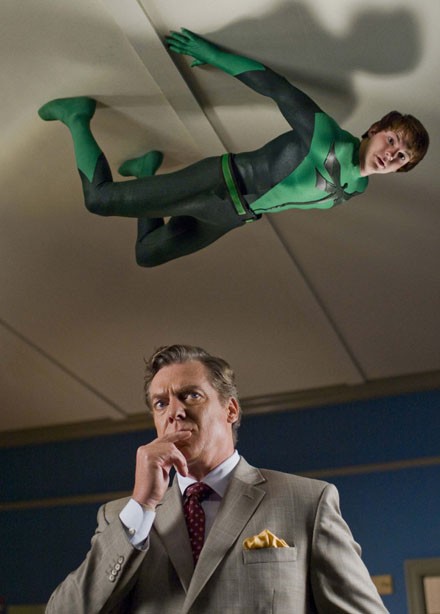 Special Features
- Audio Commentary by Writer/Director Craig Mazin and Producers David Zucker and Robert K. Weiss - Extended Version Only
- Deleted Scenes
- Alternate Ending
- Meet the Cast Featurette
- The Art of Spoofing Featurette