Unfulfilled Love Is The Only Romantic Love; 'Vicky Cristina Barcelona' On DVD Jan. 27

Oscar®-winning writer and director
Woody Allen
(
Match Point
) uses the vibrant energy of Barcelona, Spain, as his canvas to paint a sexually-charged but ultimately hilarious portrait of love in
Vicky Cristina Barcelona
, debuting on DVD and Blu-Ray January 27th from Genius Products and The Weinstein Company. With Golden Globe®-nominated performances from Oscar® winner
Javier Bardem
(
No Country For Old Men
), Oscar® nominee
Penelope Cruz
(
Volver
) and
Rebecca Hall
(
The Prestige
),
Vicky Cristina Barcelona
tells the story of a pair of young American women vacationing together in Spain, where they both meet and fall for the same local bohemian painter. The situation becomes increasingly difficult when his tempestuous ex-wife unexpectedly makes her way back into his life. Co-starring four-time Golden Globe® nominee
Scarlett Johansson
(
Lost in Translation
) and Oscar® nominee
Patricia Clarkson
(
Pieces of April
),
Vicky Cristina Barcelona
is heralded as a "…gorgeous new entry in the annals of great comedy" (
Elle
) and "…powered by a dream cast, this is Woody Allen's sexiest movie ever!" (Peter Travers,
Rolling Stone
).
In addition to its four Golden Globe® nominations,
Vicky Cristina Barcelona
has already picked up a Best Supporting Actress (Cruz) award from the National Board of Review, as well as multiple nominations from the Independent Spirit Awards, the Broadcast Film Critics Association and the NY and LA Film Critics Associations.
Vicky Cristina Barcelona
won Best Picture, Musical or Comedy at
this year's Golden Globes
; and the film arrives on DVD & Blu-ray Disc January 27.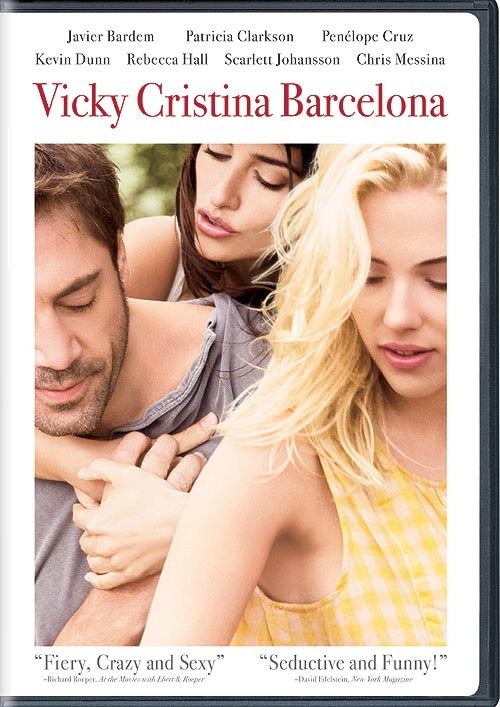 About Genius Products: Genius Products, Inc. (OTCBB:GNPI), along with The Weinstein Company Holdings LLC, together owns Genius Products, LLC, a leading independent home-entertainment distribution company that produces, licenses and distributes a valuable library of motion pictures, television programming, family, lifestyle and trend entertainment on DVD and other emerging platforms through its expansive network of retailers throughout the U.S. Genius handles the distribution, marketing and sales for such brands as Animal Planet, Asia Extreme(TM), Discovery Kids(TM), Dragon Dynasty(TM), Dimension Films(TM), Entertainment Rights group companies (Entertainment Rights, Classic Media and Big Idea), ESPN®, IFC®, RHI Entertainment(TM), Sesame Workshop®, TLC, The Weinstein Company® and WWE®. Genius Products, Inc. is the managing member of Genius Products, LLC, in which it holds a 30% equity interest.
About The Weinstein Company: The Weinstein Company was created by Bob and Harvey Weinstein, the brothers who founded Miramax Films Corp. in 1979. TWC is a multi-media company that officially launched on October 1, 2005. Dimension Films, the genre label that was founded in 1993 by Bob Weinstein, is also included under TWC banner. The Weinsteins are actively working on the production, development and acquisition of projects for TWC.