Unflattering Tweet Forced Milla Jovovich To Get Back In Shape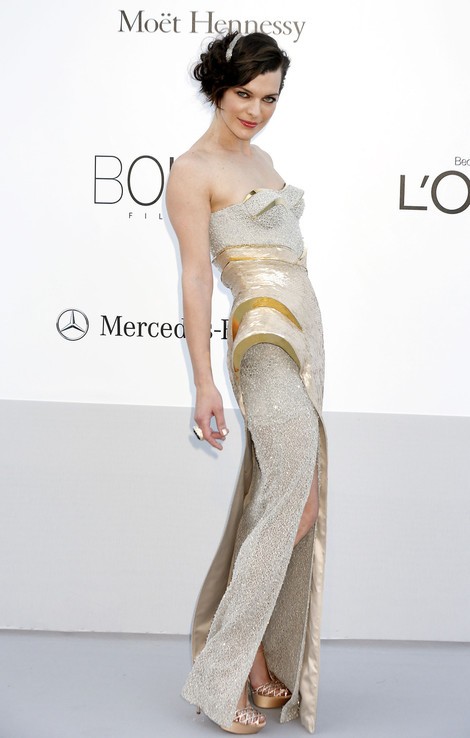 After a fan poked fun of her look in the last film of the "Resident Evil" franchise, Milla Jovovich got her butt in gear and back in the gym.
Just weeks before she began shooting action film "Resident Evil: Afterlife" in 2007, Jovovich gave birth to her daughter Evan. The model/actress admits her figure wasn't as toned as it was in previous films; however, she was still insulted by a fan on Twitter.
"One dude wrote, 'God, your arms aren't as toned in the poster as they were in the other movies,'" she told ETonline.com.
That comment motivated Jovovich to hit the gym for her newest film, "Resident Evil: Retribution," which hits theaters Sept. 14. The actress trained for eight months to make sure she looked better on the big screen.
"I was like, 'Alright, dude, you think my arms were flabby on the last poster, look at this one!'" she explained.
In the new film, Alice (Jovovich) ventures on a quest to uncover the truth about her mysterious past and seek out the source of the apocalyptic plague.