Unexpected, Untimely And Shocking Deaths In Music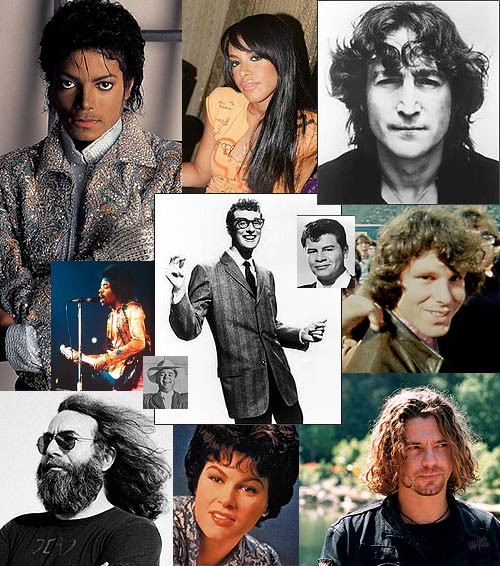 Heart attacks. Plane crashes. Car crashes. Drug overdoses. Murder. Over the years, these have become some of the most common causes of the often shocking deaths in the music industry. On a lighter note, some might argue that even ham sandwiches have been involved.
Regardless of the cause, take a look back at these musical icons that have left us way, way, way too soon - yet have left us with legacies that will live on forever. The majority of these deaths, in addition to being sudden and shocking, were in some way either ironic or just completely messed up. Rock on...
June 25, 2009. Age: 50.
Cause of death
(
speculated prior to autopsy
): respiratory/cardiac arrest allegedly brought on by the use of multiple mixed prescription drugs.
On Thursday, June 25, 2009, the world was shocked to hear that pop superstar Michael Jackson had suffered a heart attack and was rushed to the hospital, after which he fell into a deep coma for a brief time and ultimately passed away. Love him, or hate him due to the controversies surrounding him for the better part of the last 15 years, there's no denying that Jackson's sudden death ranks up there with the most shocking celebrity deaths like that of
Diana, Princess of Wales
, who was killed in a car accident in France in 1997; John Lennon's murder in 1980; and Elvis Presley's sad demise, perhaps on the eve of a potential comeback, in 1977.
Reports claimed that Jackson was on a "cocktail" of seven different prescription drugs, including Demerol, which was basically the equivalent of the five point palm-exploding heart technique that
killed Bill
. Again, that's
seven
different prescription drugs.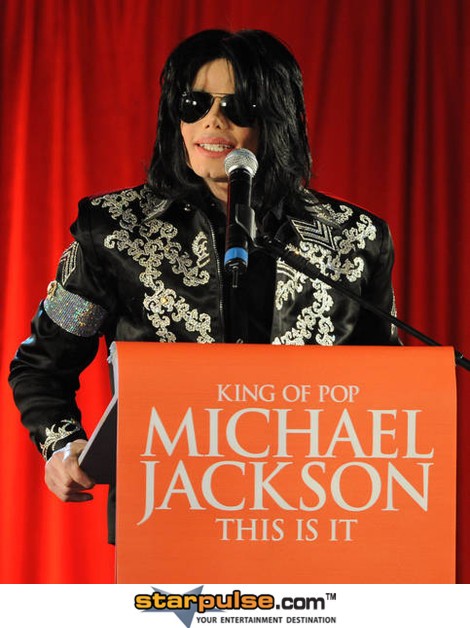 Image © Solarpix / PR Photos
September 26, 2003. Age: 54. Heart attack.
Palmer began his career as a solo artist before briefly fronting
Power Station
, a band formed by
Andy
and
John Taylor
of
Duran Duran
. Despite two top-10 singles he left the band to continue with his solo career. Palmer was a clean guy and was only addicted to love, and sadly, he died of a sudden heart attack in Paris.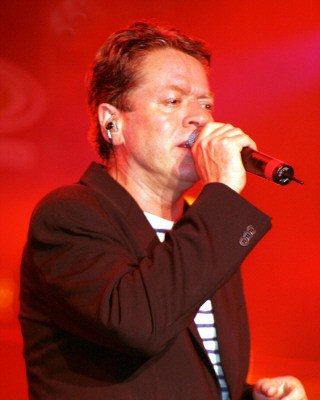 Image © Photorazzi
April 25, 2002. Age: 30. Car accident.
"Left Eye" was a member of the R&B trio
TLC
and met an early end in a car crash in Honduras. She was in an SUV and tried to pass a truck that she couldn't see around and had to swerve out of the way and off the road to avoid the oncoming traffic. The vehicle rolled multiple times and she was thrown out of it. She sustained massive head injuries and died. The nine other people riding with her survived. Her mother sued Mitsubishi, the makers of the SUV, because Consumer Reports determined that the vehicle was prone to rollovers, especially when swerving off the road to avoid head on collisions with oncoming traffic. But when nine out of 10 people survive the rollover of a vehicle, we figured the vehicle would get a pretty good safety rating, because that's a 90% survival rate.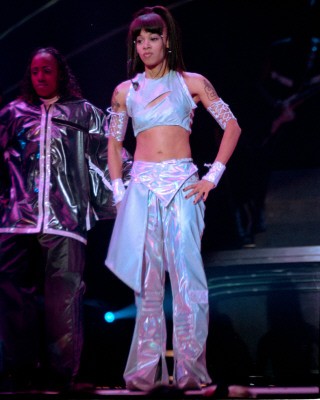 Image © Photorazzi
August 25, 2001. Age:22. Plane crash.
R&B star Aaliyah had just finished filming a video in the Bahamas and she and numerous members of her entourage and film crew boarded a small plane destined for Florida. Not wanting to leave their equipment for the next flight or ship it FedEx for fear that
Tom Hanks
might be on that flight, they decided to shove it all on the plane with them - including another passenger - causing the plane's weight to exceed its maximum capacity by a few pounds. Like 700. The plane took off, and very shortly thereafter did a nose dive, crashing in a marsh only 200 feet from the end of the runway and killing all on board.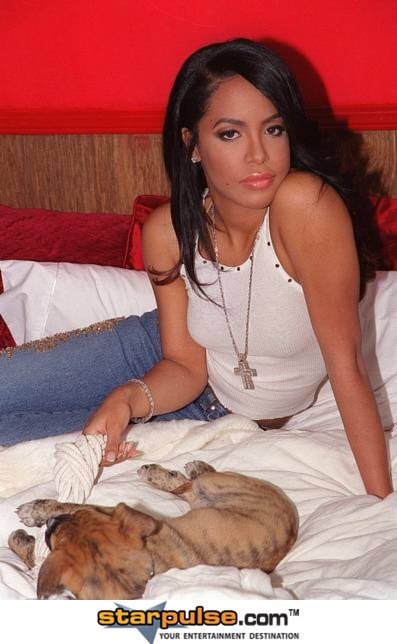 Image © Fame / Photorazzi
November 22, 1997. Age: 37. Accidental suicide.
INXS
lead singer
Michael Hutchence
was found in a hotel room in Sydney. His death was ruled a suicide; however, a belt found at the scene (along with Hutchence being naked) led many to believe he died of autoerotic asphyxiation. Because if you're found naked when you die and a belt is in the room too, it means you must have been using the belt to cut off your air supply while enjoying a little solo action. It is speculated that the recent death of actor
David Carradine
was also a result of the potentially deadly and ridiculously stupid sexual practice.
- Click pic for next page -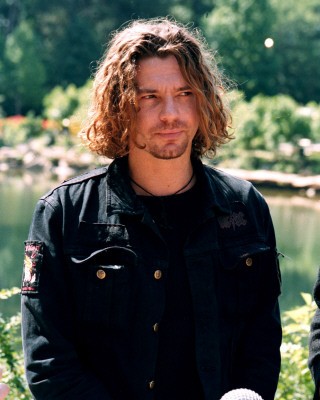 Image © Photorazzi