Underrated & Overrated Movie Songs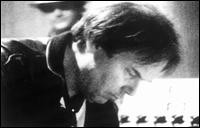 We all know the real reason we go to the movies. It isn't the thrills or the chills, the laughs or the gaffes, the drama or Lorenzo Lamas, no; we all hit the theater to hear the music. That is, we love to hear the one big song associated with any film.
The marriage of music and movies has long been exceptional. Whether it's "Theme From a Summer's Place" or "Blame Canada", nothing raises a film's enjoyment factor quite like a good tune.
Problem is, most songs simply aren't that good. A lot of these film tunes come from a great movie and are thusly mistaken as great music when in fact many aren't. Also, many great songs come out of flops or play second fiddle to a more prominent song from that movie or series and never get the credit they deserve.
Here are the most overrated and underrated songs from movies.
Overrated:
5
. "Things Have Changed" by Bob Dylan from "Wonder Boys"
We should all probably be happy that this song netted the great Bob Dylan an Oscar and led to the oddest performance in the history of those awards, but couldn't it have been for a song that's actually, ya know, good? This has a melody that makes a funeral dirge seem jubilant with lyrics that seem like
Katy Perry
fodder when compared to Zimmerman's other work. This tune wouldn't rank in Dylan's top 200 yet it's hailed as a movie song classic due to the pedigree of its artist.
4. "I Just Called to Say I Love You" by Stevie Wonder from "The Woman in Red"
Another entry in the category of Musical Legend Wins and Oscar with a Song That Wouldn't Even Rank in His Top 100. This is a song with a melody straight out of a telephone commercial and the lyrics to match. Can't get much cheesier or treacly, but because it's Wonder it's considered a classic, not only among songs from films, but music in general. Please. This was recorded long after Wonder had reached his peak and is just the definitive example of his late period pop dreck.
3. "9 to 5" by Dolly Parton from "Nine to Five"
This one is overrated because Parton appeared in the movie and because of the empowerment themes of both the film and the song, and yes, the lyrics are a great description of the glass ceiling, but what about the melody? This song sounds like it should be sung by animatronic bunnies in cowboy hats at a Disney attraction. It's the most cookie-cutter country pop melody ever written and would even cause people line-dancing over peanut shells to roll their eyes. The lyrics are great but the song? Annoying at best.
2. Any James Bond Theme Song
This obviously excludes the brilliant instrumental in every 007 film. This entry is in reference to the title theme of every movie, something that is built up like a Beatles reunion every time the artist is announced. Too bad they're mostly terrible. Too bad we're treated to
Tina Turner
shouting "
Goldeneye
!" and
Madonna
techno-popping her way with "
Die Another Day
". The older ones aren't much better with the elongated second syllable of "Goldfinger" or
Sheena Easton's
over-produced "
For Your Eyes Only
", it's hard to find a winner in the bunch. Regardless, these are always hyped up like they're one of the best things about each new movie.
1. "I Believe I Can Fly" by R. Kelly from "Space Jam"
Simply saying "Whatever" should be a sufficient dismissal of this elevator music ballad, but since it's number one, we'll go a bit deeper. This song was inescapable at the time of its release, hailed as the ultimate song of inspiration. People cried simply hearing it, weeping at the gorgeous message of its lyrics. Again, whatever. This song makes "My Heart Will Go On" (not included because there isn't actually anyone who likes that song) look like a subtle masterpiece by comparison. By the time the gospel chorus has repeated the title of the song for the 700th time, I'm sure we're all looking for a way to injure our eardrums. Also, there are only about 10 total words in this song despite its four-hour running time. There are plenty of great inspirational tracks from movies, and this isn't one of them, despite the conventional wisdom to the contrary.