Underestimated Natalie White Used Athleticism & Cunning To Win 'Survivor: Samoa'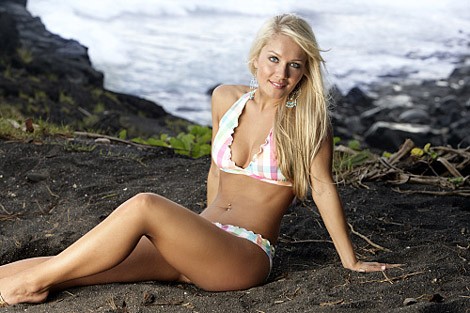 Sunday night Natalie White, a pharmaceutical sales rep from Van Buren, Arkansas, grabbed 7 votes from the jury to become the 19th Ultimate Survivor. Russell Hantz, an oil company owner from Dayton, Texas, and Mick Trimmer, a doctor from LA were the other two finalists on "
Survivor: Samoa
."
Russell had played one of the most dominant strategic games in the history of the program. After his tribe came into the merge down 8-4, he used wits, competitiveness, and three hidden immunity idols to somehow end up with himself and two of his original tribe mates in the final three. However, staring at a jury filled with rivals, Russell was not able to plead his case that he was deserving of the title. Instead, the jury voted for Natalie, who had ridden Russell's coattails all the way to a million dollars.
At 26, Natalie is the youngest, and quite possibly the most beautiful winner of the show to date. She also may have been the most underestimated. The girl that was once called "the dumb blonde" by Russell used her southern belle charm, athleticism, and cunning to win challenges, trust, and the title of sole survivor.
Russell outwitted and outplayed his opponents. His biggest mistake may have been taking the wrong people with him to the end. Leaving the likable Natalie at his side proved the wrong move, and a poll of the jury members concluded that if Jaison, a law student from Chicago, had been there instead of Natalie, Russell would have gotten enough votes to win.
Perhaps the most difficult thing to do in Survivor is voting out people while still having them like you. Although Russell played a nearly perfect strategic game, in the end he left the people he was voting out with a bad taste in their mouths, and that is what cost him a million dollars. Don't feel too sorry for him though, as it is estimated that Russell made somewhere in the ballpark of $2 million in the last year with his Texas oil business.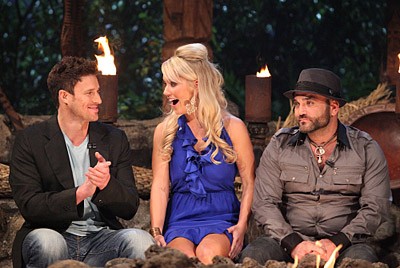 Image © CBS
Story by
Kevin Olsta
Starpulse contributing writer