Underappreciated TV Stars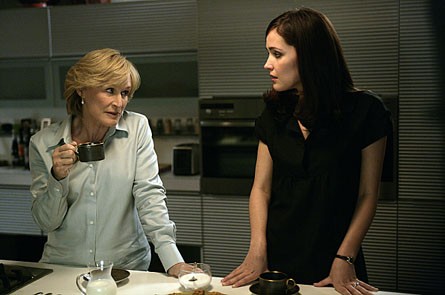 They're talented. They're loveable. They're hard-working TV thespians. Yet they don't always get the credit they deserve. Here are 10 (seven, with three Honorable Mentions) out of the many TV stars that are often underappreciated.
Glenn Close – Alright, Close gets tons of credit for her work, including a string of film roles and awards galore, but she still earns a nod here. With Oscar nominations for The Big Chill, The Natural and Fatal Attraction, Close shines just as bright on the small screen. She currently stars as the lead character Patty Hewes, the ruthless litigator on the FX drama Damages, for which she received two Emmys. She's also voiced Mona Simpson, Homer's estranged mother on The Simpsons, as well as playing Monica Rawling on The Shield. And we won't get into Close's work in TV movies and Broadway. Now if she could only work in the line "I'm not going to be ignored, Dan!" somehow on Damages…
Bryan Cranston – Cranston's claim to fame is most notably the patriarch Hal Wilkerson on FOX's hit comedy Malcolm in the Middle, which ran for seven seasons. But Cranston has acted in a variety TV shows, from the soap Loving and the sitcom The King of Queens to three (count 'em, three) different characters on Murder, She Wrote. Cranston now stars on AMC's drama/black comedy Breaking Bad as Walter Hartwell White, a high school chemistry teacher who's been diagnosed with terminal lung cancer. The third season of Breaking Bad starts March 21.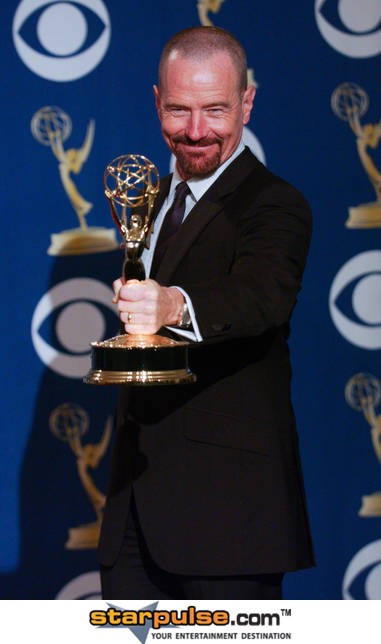 Nathan Fillion – Before landing a role for one season on Desperate Housewives as Dr. Adam Mayfair, Fillion became known in Television Land as Captain Malcolm Reynolds on Firefly, the sci-fi Western that lasted only 11 episodes on FOX (December 2002-August 2003). The series has since become a cult following, and Fillion has become a fan-favorite, having some silver screen success with the films Serenity, a continuation of Firefly, and 2005's Waitress. But he came back to TV in 2008 (woot!) as the charming mystery novelist Richard Castle on Castle, which is now it's second season. Cross fingers for a third.
Dennis Haysbert – If there were an Emmy category for "Best Lead Actor in an Allstate Insurance Company Commercial," Haysbert would win every year. Sadly, there isn't. But it's OK. Fans have enjoyed Haysbert as senator-turned-president David Palmer in 24 and, more recently, as lead character Jonas Blane in the CBS canceled action drama The Unit. And, seriously, Haysbert deserves an Emmy. Let's hope he gets one (or two) at some point in his 30-plus year career.
Felicity Huffman – Currently known as Lynette Scavo, the "mom with too many kids" on Desperate Housewives, Huffman's big break came in the short-lived dramedy Sports Night. She's also had guest roles on The X-Files, The West Wing, Law & Order and Frasier. And though it's not TV, Huffman was so good in the independent movie Transamerica that it deserves a shout-out.
S. Epatha Merkerson – As the straightforward supervisor Lt. Anita Van Buren on Law & Order, Merkerson, has played the character since 1993. She has won numerous awards for Law & Order, including the "Lead Actress" Emmy in 2005. The next year, she won another Emmy as well as a Golden Globe and an NAACP Image Award for the starring role in HBO's Lackawanna Blues. But anyone who was a child of the '80s best remembers Merkerson as Reba the Mail Lady on Pee Wee's Playhouse.
Amy Poehler – In addition to Tina Fey, Poehler is another funny lady and Saturday Night Live alum that has found success after SNL, though that success often goes unnoticed. Poehler currently stars as Leslie Knope, an over-enthusiastic deputy director of Parks and Recreation in a small town on, well, NBC's Parks and Recreation. And although Fey became popular impersonating Sarah Palin, Poehler has Paula Abdul, Dennis Kucinich, Sharon Osbourne, Dakota Fanning and Michael Jackson under her belt, thank-you-very-much.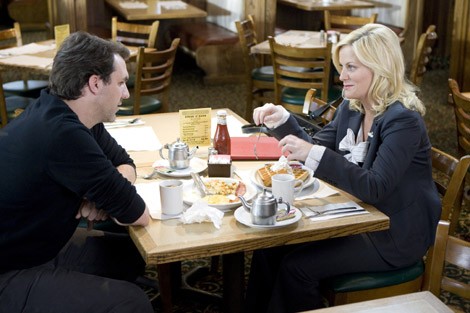 Honorable Mentions:
Nelsan Ellis – Who? That's the actor who plays Lafayette Reynolds, the flamboyant gay prostitute and drug dealer (yep) on HBO's black comedy True Blood. And let's face it: Lafayette "makes" the show. Ellis also played Carter Howard on the crime drama The Inside, which aired for 13 seasons on FOX in 2008.
America Ferrera – Ferrera rose to TV fame as the titular character on the ABC comedy Ugly Betty. Unfortunately, it was announced earlier this year that the network has pulled the plug on the show. Ferrera's next role will be Lucia Ramirez in the movie Our Family Wedding, which opens March 12.
Chandra Wilson – Wilson portrays Dr. Miranda Bailey, the abrasive surgeon on the popular melodrama "Grey's Anatomy." But Wilson did go all soft on us when she starred in the TV movie Accidental Friendship in 2008, for which she earned an Emmy nomination for "Outstanding Lead Actress in a Mini-series or Movie."
Story by TiffanyElle
Starpulse contributing writer