Uncovering Fake Celebrity Couples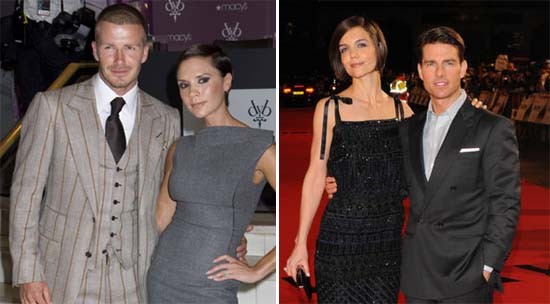 We all know celebrities date like high school kids. You need to have the right piece of eye candy on your arm, otherwise your career could be in jeopardy.
Dating is a status symbol in Hollywood and you cannot have a dud, if you do, you might be toast and your dud might become the talk of the town, instead of you. Many Hollywood couples date to gain more exposure and if you are dating a zero, it is time to ditch him/her.
Obviously some H-Wood couples date just for the attention and if you are an A-List celeb you cannot date below your level. Sometimes it works but most of the time the public can see right through the sham and we are here to uncover what couples are fake.
Spencer and Heidi Pratt
The only reason why these people are famous is because 12-year-old middle Americans (no offense to my people in middle America) worship whatever happens in Los Angeles on MTV. Speidi clearly holds no noticeable talents (
see Heidi's Miss Universe performance
) and now Heidi has gone under the knife as many times as Joan Rivers and she is only 23 years old. For some reason these two make the reality TV world go round but what makes them popular now, might kill them later in their lives. Sad, but definitely true.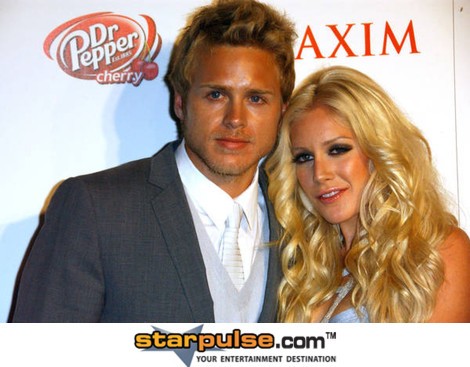 Image © PR Photos
Jennifer Aniston and Gerard Butler
Jennifer Aniston is the epitome of a high school serial dater and always needs the proper eye candy on her arm. These days it is former co-star and super stud Gerard Butler. We all already know the inevitable will happen and that is Aniston will freak Butler (who only wants the attention and a nice piece of a$$) out and the two will break up in a matter of days/weeks. This couple has no chance of making it past summer; nice try you two!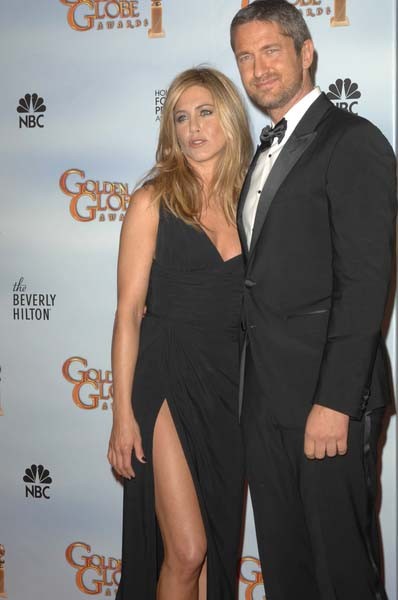 Image © PR Photos
Reggie Bush and Kim Kardashian
A few years ago Kim reluctantly released her sex tape and after breaking up with
Ray-J
she immediately found the next best looking African American. Reggie Bush was a superstar at USC and has found more fame off the field than on but both Bush and The Tush are still using each other. Reggie uses her because she is more famous than he and she uses him because … well … he is a good-looking football player. We'll see how long this one lasts after Bush is expected to be released from his current Saints deal and lets see how much she really loves New Orleans.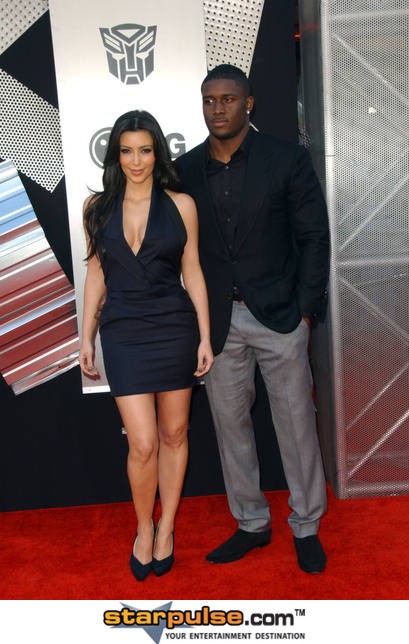 Image © PR Photos
Tom Cruise and Katie Holmes
A few years after their marriage these two have become borderline irrelevant. Cruise made his mark in the 80s and 90s and has done very little since the calendar hit the 2000s but the dude ran the 80s like
Rihanna
runs this town. Holmes had more talent than her spouse but wasted that when she ran into L. Ron Hubbard's teachings and has become a full time mom and devoted wife to short stuff (Cruise is listed at 5'7" which means he is 5'5" with no shoes on). Sadly these two might be relevant after they grow old and gray because they have the cutest kid in Hollywood.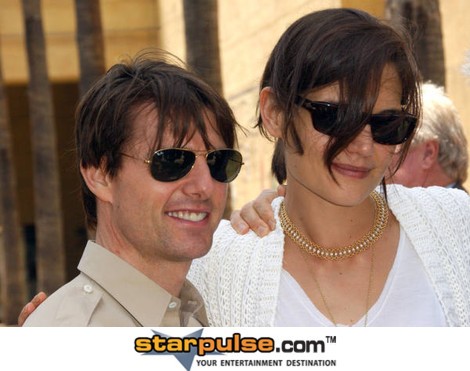 Image © PR Photos
Kendra Wilkinson and Hank Baskett
Who?! Some of you might ask. Well, you should know who Kendra is (she is the ditzy blonde from
The Girls Next Door
) but if you know who Hank Baskett is, you are probably a guy, or you watched the Superbowl. Kendra's husband botched an onsides kick and will likely be without a job next season leading to their inevitable divorce. C'mon guys, you really thought this was a real relationship?!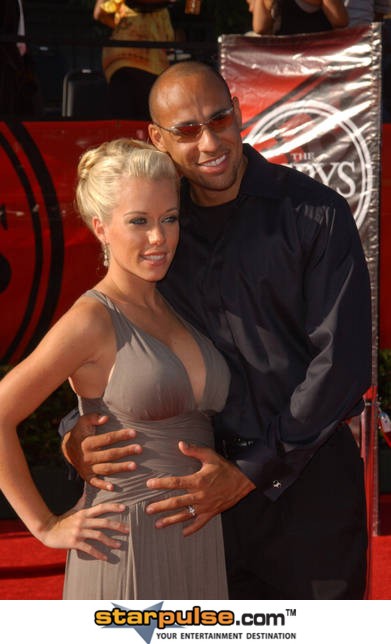 Image © PR Photos
Zac Efron and Vanessa Hudgens
Everyone knows the time is ticking on this relationship as both are superstars and two of the best looking people in the world and they are only 22 and 21, respectively. Zac is the man and could literally have any woman of any age but that is not saying Vanessa could not do the same. Both are very talented and gorgeous and make a great couple but they are going to experiment with other beautiful people, if they have not already. We love this couple, but it will be coming to an end very shortly (sad face).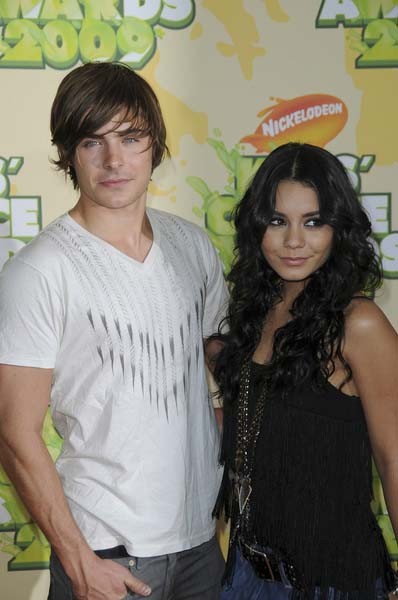 Image © PR Photos
Beyonce and Jay-Z
B and J ran hip-hop before they married but now they run it together. They are both good for each other's careers, as Jay is super fugly and needs the Queen of R & B to keep the haters hating. Beyonce needs a King to match her egotistical controlling ways and they supposedly love each other, but when the 40-year-old Jay starts wanting kids and the 20 something Bee does not, what is going to happen? Ha, and you thought it was going to last. Shame on you.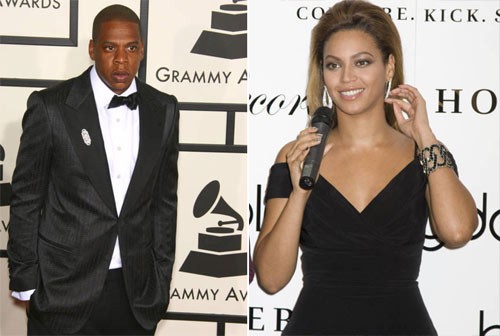 Image © PR Photos
David Beckham and Posh Spice
David and
Victoria Beckham
have been British celebrity fodder for nearly ten years but there is no chance of fidelity. Beckham has been around the world and is easily recognizable as one of the best looking men in the world, as he is a superstar athlete, and we all know what that means. Posh was an international superstar for a minute or two but there is no way she was able to control Becks while he was on his month long road trips. For some reason these two are still together but that is only because she is trying to stay relevant. Gotta play the game, girls!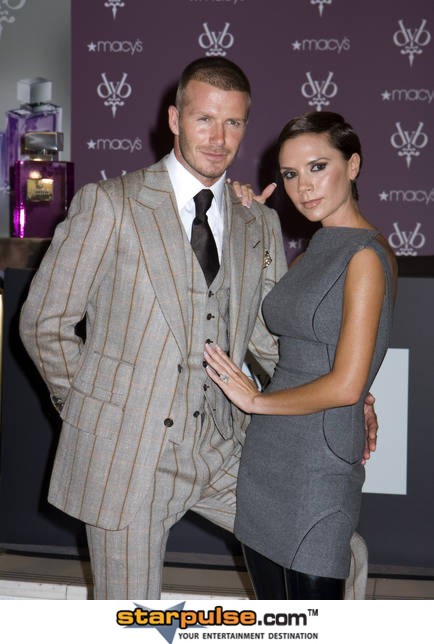 Image © PR Photos
Brad Pitt and Angelina Jolie
Brad Pitt is one of the most recognizable faces in the planet and so is his wild and wacky wife Angelina. Why would these two use each other for fame purposes? Easy. Brad wanted kids, got a great looking woman to bear them, and is now continuing his mega star career. Her career was going nowhere and once Brad signed up it was the easiest decision for her to make since dumping Billy Bob. Marry Brad and stay relevant while he romps around New Orleans and the rest of the world.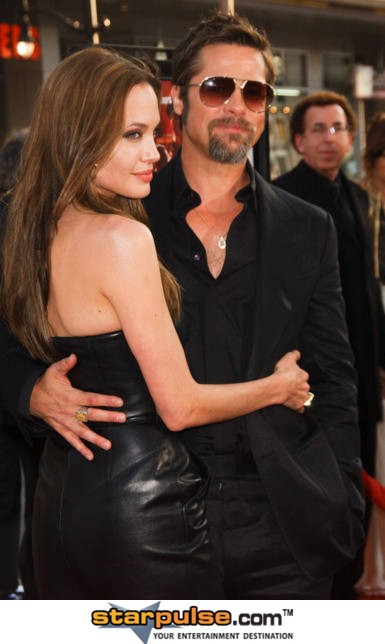 Image © PR Photos
Tiger Woods and Elin Nordegren
Um, well, which was it. The rumor Tiger would tell all of his mistresses that the marriage was only for the press? Or was it the 18 (!) mistresses that came forward? Or was it the sex addiction? Or perhaps he obviously does not care about his children? Man, what a scumbag, and the person hurt the most is the beautiful Elin. We have no idea why she is still with him but it might be the fact he is worth a billion dollars. Good for her use him for what he is worth.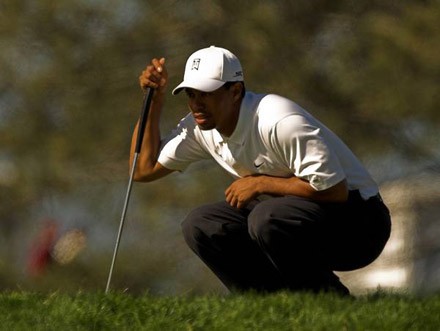 Image © PR Photos
Story by
Matt Anaya
Starpulse contributing writer
Twitter.com/shmattshmanaya