U.K. Singer Paloma Faith & Carrot Top - Separated At Birth?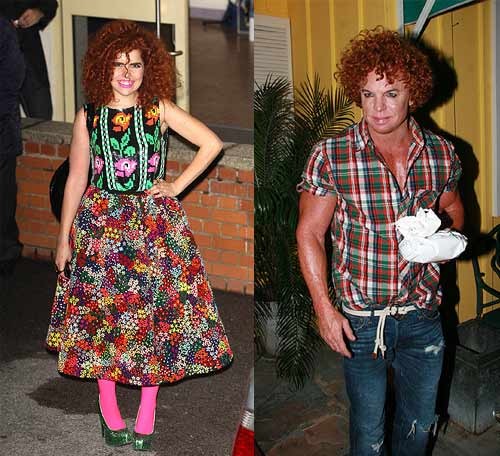 We couldn't help but notice that U.K. pop star Paloma Faith is looking alot like Carrot Top these days.

The singer is currently working on the follow up to her September 2009 debut, "Do You Want The Truth Or Something Special." The album helped make her one of the biggest stars of 2010 in her native land, however she has yet to make waves 'across the pond.'

Paloma is currently nominated for the Best Breakthrough Artist at the UK Festival Awards. She has also crossed over into acting, having made her debut in the 2007 remake of the film "St. Trinian's," and appearing in "The Imaginarium of Dr. Parnassus."

Carrot Top was last seen in the closing credit outtakes of "The Hangover." The comedian performs in Las Vegas these days; and is also known to make regular guest appearances with jam-band Widespread Panic. We're not sure exactly what he does during those guest spots though.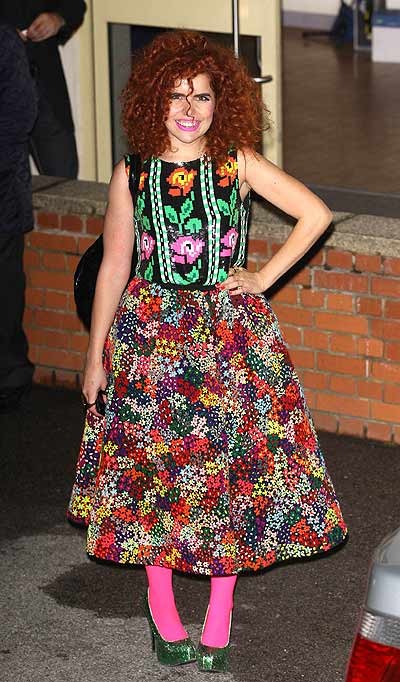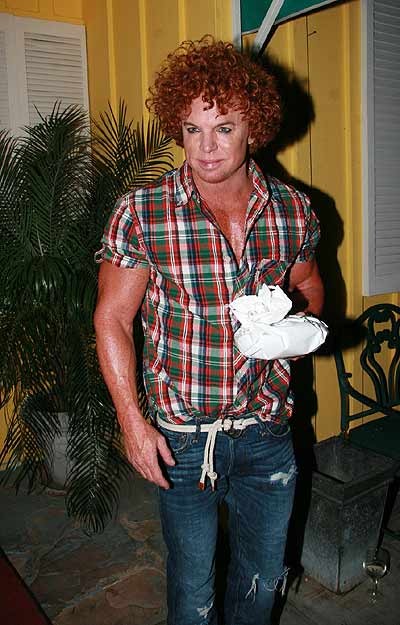 More: Celeb Photo Features | Fashion Photo Features