U.K. Rocker Pete Doherty Checks Into Thai Rehab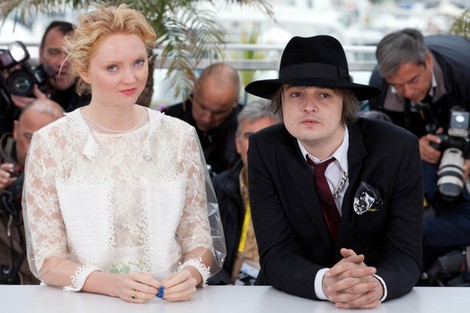 In a bid to conquer his drug problems, British rocker Pete Doherty has checked into rehab in Thailand.

A statement on the star's official website reads, "Peter has left the building, well not quite, more the country, on his way to rehab in Thailand. He left Heathrow (London airport) last night and will have arrived in Thailand this morning. We wish him well. He has plans to continue working on his new songs for the album which is eagerly awaited."
 
The Libertines frontman has battled heroin and crack cocaine addiction for several years and he has made no secret of his reliance on illegal substances, recently confessing he shot up on the set of his movie debut "Confession of a Child of the Century" because he couldn't "function" without it.
 
But now the singer has decided to seek professional help in conquering his demons once and for all by jetting off to Asia on Monday for treatment. This isn't the singer's first attempt at rehab - he spent six weeks at Clouds House in Salisbury, England, in 2007 but he relapsed two months later.