UK Model Jodie Marsh Shows Off Her Buxom, Tattooed Body In An Itty Bitty Pink Bikini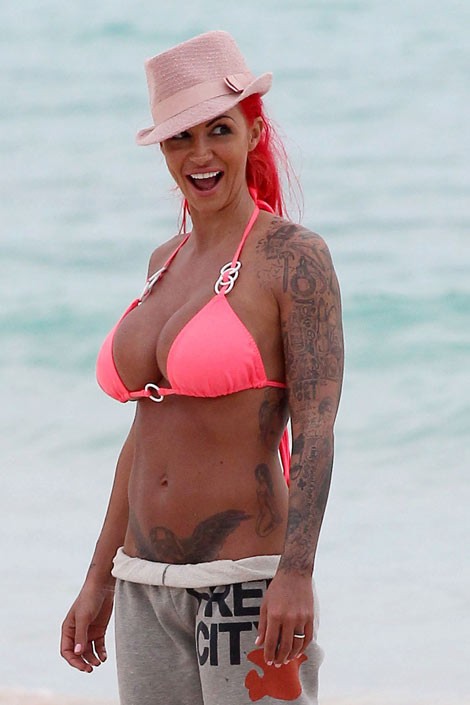 We spotted British model Jodie Marsh hanging out with friends in Barbados this weekend wearing a small pink bikini at the beach.
At one point she did pushups by the ocean with her male companion before enjoying some pastries and coffee. She also accidentally flashed a little of her butt crack (and devil's tail tattoo) to photographers.
Marsh, 33, is a British media personality, bodybuilder and glamour model. She has appeared topless in several magazines and newspapers and has appeared on a variety of reality shows.
See more photos of Jodie at the beach...