UK Electro-Rock Band Pendulum To Release Debut Album, 'In Silico,' May 12

A seamless fusion of pounding dance beats and aggressive rock,
In Silico
features the recent UK smash singles "Propane Nightmares" and "Granite." After a legendary set at last year's Glastonbury Festival,
Pendulum
will bring their dynamic live show to this year's installment of Coachella on April 25th.
The bulk of
In Silico
was recorded at the band's studio (the acoustic drums were the only exception, recorded at London's Olympic Studios). Influenced by an eclectic array of sounds including
Led Zeppelin
,
Tool
,
Underoath
and
Atreyu
,
In Silico
is the perfect way to introduce Pendulum to the U.S. audience!
Pendulum formed in their home-town of Perth (Western Australia) in 2002, when producers Rob Swire and Gareth McGrillen teamed up with acclaimed local DJ Paul 'Elhornet' Harding. While their individual formative roots ranged from producing drum & bass, breakbeat and hardcore, to playing in metal and punk bands, their comparable talents proved an unstoppable force when they managed to single-handedly conquer the world of drum & bass in their first 12 months together.
After selling more than 200,000 units of their debut artist album "Hold Your Color", remixing for such respected artists as
The Prodigy
, being play-listed and featuring regularly on BBC Radio 1, all whilst continuing to tour the world over as DJs...Pendulum decided that was finally time to take things to the next level - performing live.
The last 12 months have seen Pendulum retreat to the depths of the underground to work on their second album, and to hone and perfect their sound for the live arena. Finding that using purely electronic sounds left something to be desired, they fetched their guitars and worked on perfecting their ultimate sound - an electronic Led Zeppelin, a crunked up
Soundgarden
, Tool meets
Timbaland
, combined with the synthetic aggression and sonic purity of the original Pendulum sound.
So apart from that, what the hell are Pendulum all about? In the words of the boys themselves...
"We want our music to be an escape. While technology continues to constantly advance production techniques and (arguably) sound quality, something has been lost in the process - that original sense of self-escape, the idea of leaving yourself open to experience something you don't necessarily find in every-day life. That was the energy we picked up on and liked about electronic music when we first got into it. It felt like the same energy found with bands like Led Zeppelin and even The
Beatles
, and still occasionally today with bands like Tool,
The Mars Volta
,
Queens Of The Stone Age
and others.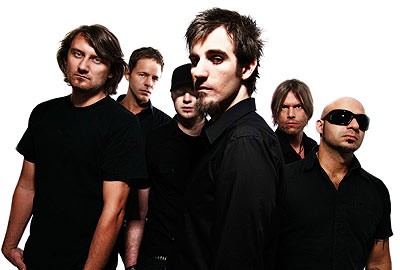 To us, it made perfect sense to combine the best of both worlds, but it had to be done in a way that didn't make it sound obvious. In the last 10 years you've had all these bands that tried to cross the bridge by recruiting a turntablist / using a synthesizer on their new single, or electronic artists who just threw an obvious guitar sample into a tune...but eventually it just came across as a gimmick or a bit cheesy. We thought we'd try and do it properly, because to us it still hasn't been done right and there's a lot of room for exploration.
If you turn on the radio today you'll hear 20 tracks in a row describing someone's every-day life, or songs with a one-line catchphrase chorus about shaking your ass in the club - the production is usually great but when you look deeper, there's nothing behind it...it doesn't offer you anything past its face value. We want to hear something different and exciting, but the material we want to hear isn't getting made. Thats why we spend nearly every waking moment trying to create music that takes you out of this universe - for ourselves and anyone else who wants to listen."
To celebrate the May 13th release of their Ear Storm/Atlantic Records North American debut album,
In Silico
, UK sensations Pendulum are offering a free MP3 mastermix of every song on the album! All you have to do is create a log-in on their official website
www.Pendulum.com
. The exclusive mix was created by the band's own, El Hornet and is only available on their site.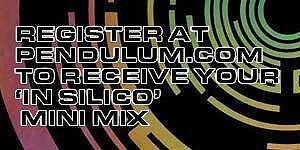 The Perth-based outfit has been hailed for its hard-edged amalgamation of drum 'n' bass beats, massive guitars, and powerhouse hooks. American audiences will get their first sample of Pendulum's brave new rock 'n' roll when the band makes its U.S. live debut at the Coachella Valley Music and Arts Festival on Friday, April 25th. Additional North American concert dates will be announced shortly.
Pendulum's new single, "Propane Nightmares," will be available at all digital retailers beginning on April 14th. The track's companion video clip has been named a MySpace Featured Video Exclusive, and can be viewed at the band's own
www.myspace.com/officialpendulum
page. The clip is already featured as "Spanking New" across all MTV Networks in the UK.