'Ugly Betty' Stars Struggle With Final Scenes

Actors Mark Indelicato and Michael Urie are struggling to bid farewell to Ugly Betty as they film their final scenes for the hit show.

The pair was left stunned when ABC executives announced in January that the sitcom's current fourth season will be its last. And as they both step on set for the last time this week, the stars admit they're still coming to terms with the sad news.

Indelicato writes on his personal Twitter.com page, "Can't believe that tomorrow is the second to last day of shooting. This rain is saying something about the end of UB (Ugly Betty). Just realized that I don't have a job in 2 days.......okay. Actually, I haven't JUST realized this; I just keep realizing it over and over again."

Urie adds, "Tomorrow morning is my last Ugly Betty scene evah (ever)! Think if I don't show up, it'll mean they can't cancel us....?"

The finale of Ugly Betty will air in April 14th.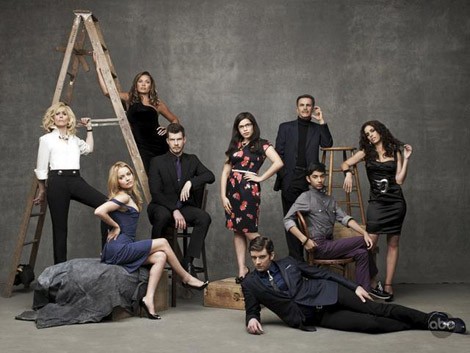 Click Here For More Ugly Betty Pictures