U2's Tour Is Highest-Earning Of 2011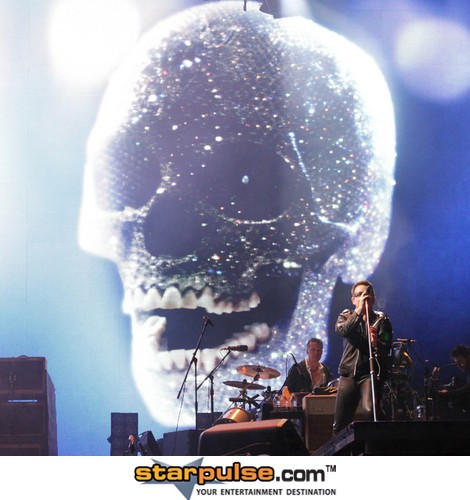 U2's 360 world tour was the highest-earning trek of 2011, according to newly released statistics.

The rockers' series of concerts, which began in 2009, grossed $293 million across 44 shows this year, according to Billboard Boxscore.

Bon Jovi, who were the highest-earning act in 2010, took second place with earnings of $192 million for their 68 shows across 2011.

Take That's Progress tour, in which original member Robbie Williams rejoined the line-up, was the third highest-grossing trek, with $187 million taken across the European shows.

Roger Waters and Taylor Swift completed the top five highest-grossing touring artists of the year, while Usher and Lady Gaga were also named in the top 10.