Tyler, The Creator's Rap Group Odd Future Banned From New Zealand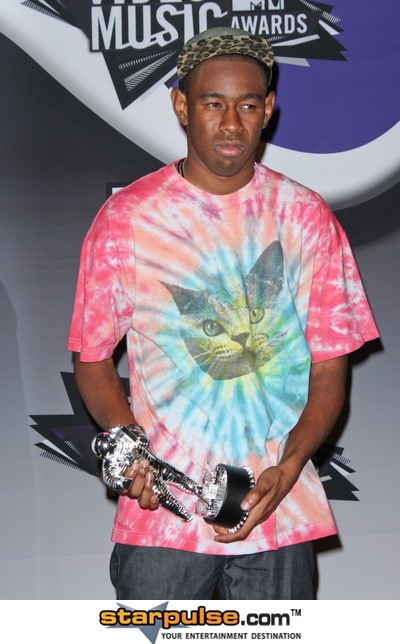 Rapper Tyler, the Creator and his group Odd Future have been banned from entering New Zealand for this weekend's Rapture Festival.

The group was set to perform at the weekend festival, held in the Capital city of Auckland on Feb. 15 & 16, but their visas were revoked shortly before they were to arrive.

A statement from the New Zealand Immigration Service said that they have "reason to believe" that the group poses a "threat or risk to public order or the public interest."

Tyler, the Creator tweeted his disappointment over the snub, but says there's no love lost for the country.

"OF [Odd Future] is banned from New Zealand, again," he writes. "They said we were 'terrorist threats and bad for the society' or whatever. Sick... love NZ tho."

It's not the first time the group has had trouble with New Zealand, in 2011 they were one of the acts on the bill for the Big Day Out touring festival, but were dropped from the Auckland show over complaints for having homophobic lyrics in some of their music.