Tyler Perry to be Honored At Cinemacon

Director Tyler Perry will be honored at an upcoming Las Vegas film convention for "singlehandedly" changing the face of Hollywood.

The Tyler Perry's Madea Goes to Jail moviemaker will be handed CinemaCon's first ever Visionary Award at their Big Screen Achievement Awards on March 31.

CinemaCon's managing director, Mitch Neuhauser, tells trade publication Daily Variety, "Tyler Perry has singlehandedly changed the landscape of stage, screen and television with bravado, confidence and tremendous commercial and critical success."

CinemaCon 2011 kicks off at Caesars Palace on March 28.

Once again, that award is going to Tyler Perry.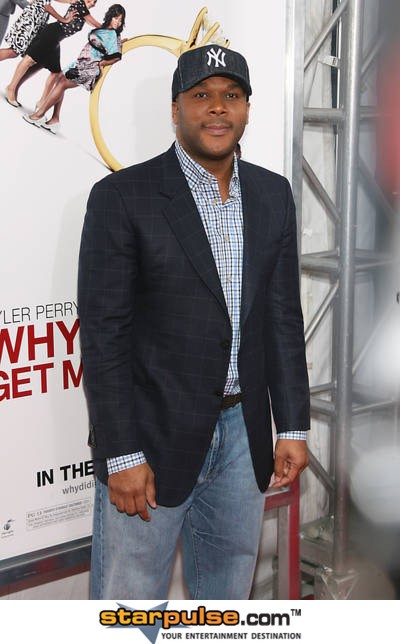 Click for more great Tyler Perry pictures: