Two Years After Violent Brawl, Drake And Chris Brown Unite In The Studio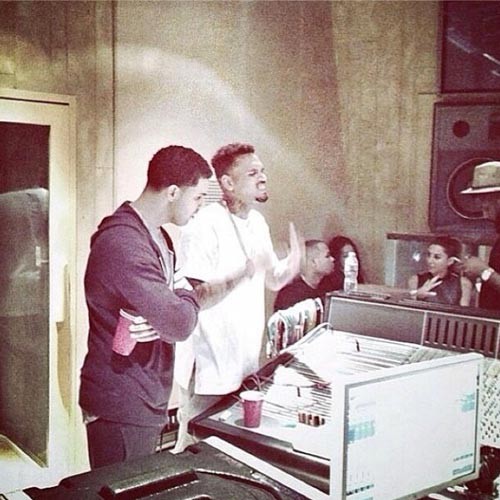 Here's something we thought we would never see: Drake and Chris Brown working on a song together in the studio following their destructive fight in a night club in 2012.
The two rappers reportedly fought over Rihanna, who Drake is good friends with and Brown dated before he assaulted her in 2009. Allegedly Brown sent a bottle over to Drake, and when Drake refused the gesture it escalated into an all-out brawl that left WIP Nightclub's floor covered in glass. The two managed to escape charges for the fight.
WIP Nightclub wasn't as lucky: They were sued by NBA star Tony Parker for $20 million after his eye was damaged in the fight, blaming a lack of security that allowed the fight to break out.
Apparently all is forgiven, or at least long enough to work on music together. Drake will reportedly appear on Brown's upcoming album and produce some songs, and then go their separate ways. We don't expect a lasting friendship out of this collaboration – it's all about the cash!