Two Jews On Their Top Ten Films Of 2012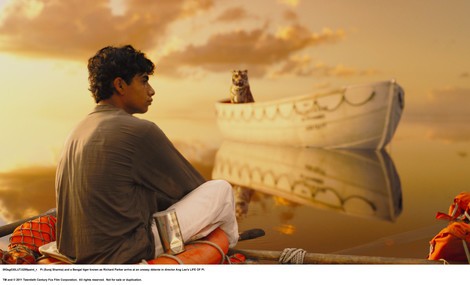 2012 was a great year for films - studio films as well as Indy titles all scored big.
From the exquisite writing, directing, special effects, I found myself laughing hysterically from a foul mouth, over-sexed pot smoking bear, to a bunch of folks freaking out at the prospect of turning 40.
We had cutting edge performances from Matthew McConaughey ('Killer Joe' & 'The Paper Boy), Nicole Kidman ('The Paper Boy'), John Hawkes and Helen Hunt ('The Sessions') as well as Daniel Day Lewis ('Lincoln') Anthony Hopkins (Hitchcock) and the whole cast of 'Django Unchained'.
As usual, John and I didn't always agree, especially in the case of my number 1 and number 2 pick. 'Django Unchained' (#1) and 'Lincoln' (#2), but there were some films that surprisingly, we were in accord - 'The Intouchables' 'The Perks Of Being A Wallflower', 'Silver Linings Playbook', 'Killer Joe', and 'Life Of Pi' (of course in different order).
One thing is for sure, all the films on our list received at least 4 bagels out of 5 from both of us and they transported us to some really magical places.
The films we picked inspired us, made us laugh, shocked us, informed us and for the most part, definitely touched our hearts and minds. And that's what a good film should always do.
So check out our video for more of our silly banter, and here's to a New Year, that hopefully, will have lots and lots of '5 bagel films'. It's always more fun to like something than to hate it.
Please SUBSCRIBE to our channel on YouTube and LIKE us on our Two Jews on Film Facebook page. Thanks everyone and don't forget to let us know what you think.