Two Band Members Of Chuck Mangione's Band Killed In Buffalo Plane Crash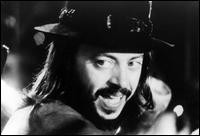 Jazz musician
Chuck Mangione
is mourning the loss of two of his bandmates, who were killed in a tragic upstate New York plane crash on Thursday night.
Gerry Niewood and Coleman Mellett were among the passengers flying from Newark, New Jersey to New York's Buffalo Niagara International Airport on Continental Connection Flight 3407.
The 74-seat aircraft, operated by Colgan Air, crashed into a house and exploded just five miles before arriving at its destination. All 49 people on board lost their lives in the incident, as well as one person in the home.
And Mangione is struggling come to terms with the devastating news.
He says, "I'm in shock over the horrible, heartbreaking tragedy."
As a result of the loss, the band's concert in Buffalo on Friday night was canceled.