'Two And A Half Men' Moving To Thursday Nights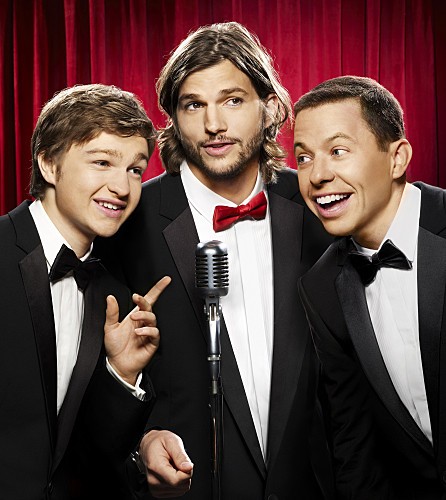 CBS had announced that Two and a Half Men won't be returning to Monday nights this fall, and will instead be airing after The Big Bang Theory on Thursday nights to create a comedy block. 
Big Bang Theory has mostly failed as a lead-in to other shows on the network (How to be a Gentlemen, Rules of Engagement and Rob all sputtered after the hit comedy). Surprise hit 2 Broke Girls will be moved to Monday to take up the vacated timeslot. 
The move could possibly bring 2 and a Half Men higher ratings, as it will no longer compete with ESPN's Monday Night Football in the fall. However, it will face stiffer comedic competition from NBC, who will be airing Community and 30 Rock in similar timeslots.