Twitter Attacks On Wale: How Twitter Users Are Like Rappers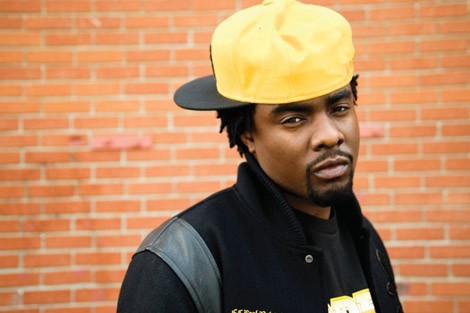 I like Wale. I can't say that I am a die-hard fan, but his apparent talent of putting words together in a rap song is something to rave about. Since releasing his mix tape "More about Nothing" in 2010 and signing with Rick Ross label Maybach Music Group in 2011, Wale began gaining fanfare that he never had, and it was apparent when he released his second album Ambition which had a huge turn around in terms of sales compared to his first album Attention Deficit.
But as we all know, and as clichéd as it comes, success comes envy. With that said, no rapper has gotten more backlash on the Twitter scope than Wale. I first began noticing it last year, and would be tweeting from my iPhone twitter app and notice he would Retweet a response to a negative tweet from a user. As time went on, it went from me actually coincidentally seeing it to me actually searching his recent tweets, and every time, I would see a response to a negative.
As 2011 went on and 2012 entered, I would still occasionally check in on Wale's tweets and responses to the negativity, and I started to get the notion that maybe Wale is sensitive, and has to accept the brash realities of twitter. But not too long ago I saw a series of tweeters deliberately go at Wale from everything such as (paraphrasing) "Wale Ambition was trash" or "You're garbage Wale" and even "I hate you Wale". Mind you these are the same type of tweets I've been seeing since I began noticing a year and a half ago. Right then and there, it became apparent and I realized that these tweeters not only do it just to stir up the pot, but to gain followers with the use of calculated tweets.
My generation of tweeters (I'm 20, so I'll say from 18-24) has a major problem of falsely portraying themselves as a**holes, being ruthless, saying what's (supposedly, exactly) on their mind and saying shock-type tweets to get reaction and maintain and gain followers. Like twitter, rappers put on alter-egos from their regular day-to-day selves. A record label may influence an upcoming rapper to, as Lupe Fiasco say, "dumb it down" just to get a consistent fan base by watering their music down to rapping about money, smoking weed, sleeping with women, murder, guns, selling drugs, being drunk, etc. Even though it's not their real activities, it is now once they enter the booth.
So what do you do if you're a tweeter who maybe wants more followers/attention? Dumbing your tweets down is a start, like a rapper dumbing their lyrics down for a better chance for more fanfare/sales. Ignorance is as recurrent on twitter as seeing a neighbor walking in your neighborhood. But what if that isn't enough? Attacking a celebrity on twitter seems to be a bold move, but the best calculated one. Just as an upcoming rapper or a rapper desperate for attention attacks a rapper.
Lil' Kim parlayed her attacks on Nicki Minaj into 100k plus PayPal sales of her mix tape last year. Rapper Cannibis of 90's fame, tried to bring relevancy to his name by dissing J. Cole, and of course, Common dropped "Sweet" preferably at Drake, which mysteriously came out around the time of his latest album. Sometimes it works ( 50 Cent/Ja Rule) and sometimes it doesn't at all (rapper Game and everyone he disses). But it's a part of the music business in which the top dog will always be challenged.
In case of twitter, it's preferably the same, but a sadder case, because it's not for sales because you may be dropped by your label, but it's to fulfill your self-esteem by trying to reach popular status. Many times has a response by Wale has prompted the attacker to gain hundreds to even a thousand-plus new followers. Wale is giving these people what they want by helping them gain status, and it's becoming outward that the attacks aren't even true hatred toward him, but the fact they know they can get under his skin by applying the shock-tweets. When you think about it, it's kind of obsurd that people will risk so much: Wale supporters in the attackers mentions defending him and some even saying nasty words to them, and all this just to get more followers, a tweet from Wale that they can favorite, and brag how you called him every name you can in 140 characters.
Self-esteem is the biggest killer in 2012, and it's at an all-time high on twitter with many as stated before, pretending to be someone they aren't for their followers. Many rappers aren't portraying to being something they aren't in their rhymes for self-esteem, but just for a chance at more money. Still, both are fronting for more, and still in a sense, the comparisons come together even more because you can gain followers or a fan base by just being yourself. Wale must realize that they aren't even haters or secret admirers, but are doing it for the benefit of lifting their self-esteem by trying to be popular in gaining more followers/status on twitter. Like Wale said on the track Ambition:  "You know you real you don't say it. You know you real we gon' feel it".
Special Thanks to Angel Garrett. Follow her @__AngelDanielle
And follow me too @theGURO15