'Twilight's' Christian Serratos Stars In Creepy New PETA Ad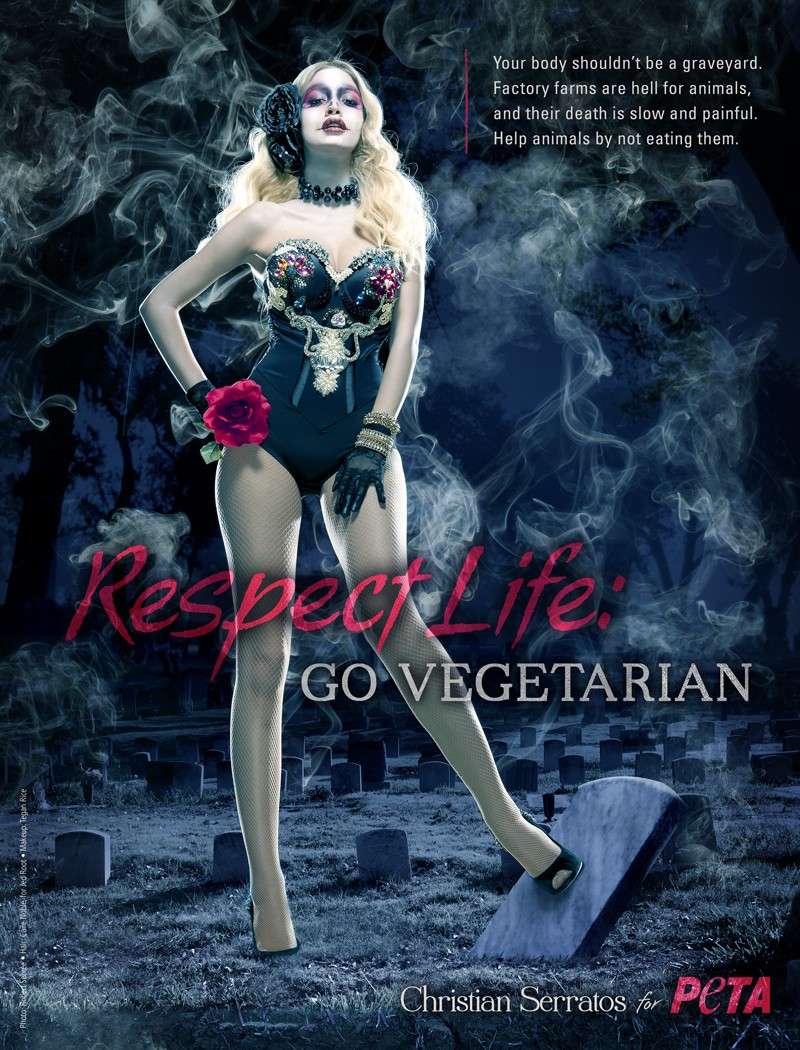 Twilight star Christian Serratos has channeled the spirit of the vampire franchise in a spooky new photo shoot for People for the Ethical Treatment of Animals (PETA).

The actress became the youngest celebrity to strip off for the animal rights organization's I'd Rather Go Naked Than Wear Fur campaign at the age of 19 in 2009, and now she has shown her support for the cause again.

In a new advertisement urging her fans to quit eating meat, Serratos is shown standing in a fog-filled cemetery while sporting a corset, high heels, and ghoulish make-up, alongside the message, "Your body shouldn't be a graveyard. Factory farms are hell for animals, and their death is slow and painful. Help animals by not eating them. Respect Life. Go Vegetarian."

The actress says, "When I stopped eating meat, I noticed that it was easier for me to focus, and I was really proud of myself for being green also... I had a plethora of reasons for going vegetarian."

"I was eating meat and didn't know how it affected my health... I just felt better and brighter and lighter, and I had more energy... It was a big deal to me, being an animal lover that I realized what I was eating, and I didn't separate myself from, say, my animals, my pets."